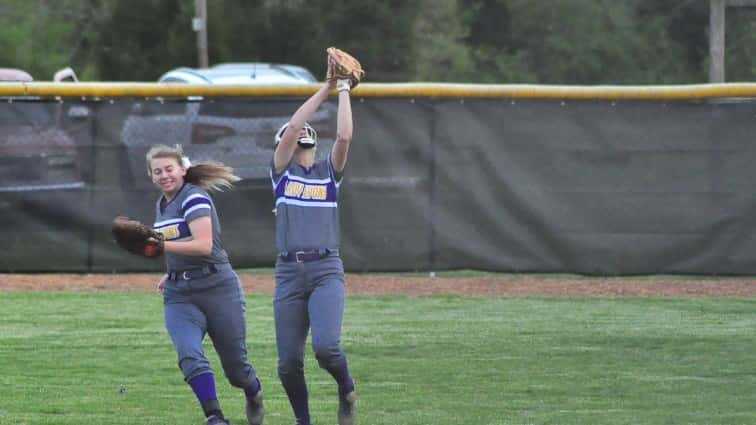 Lyon County jumped out to an early lead then overcame some shaky defense to hand Crittenden County a 5-2 softball loss Tuesday in Marion and wrap up the top seed in next week's district tournament.
Sydney Melton singled and scored on a Calista Collins single in the first inning to stake the Lady Lyons to a quick 1-0 lead.
Melton then drove in Lyon County's next two runs an inning later with a single that scored Allye Culp and Hadlie Butler, who also had singled.
Rachel Coursey's two-run double in the third inning gave the Lady Lyons a 5-0 lead.
Kaelyn Conger pitched out of a bases loaded jam in the fourth inning when a walk and two infield errors packed the bags.  She settled down and got the third out on a grounder.
RBI singles by Emmie Smith and H Rich in the fifth inning got Crittenden County on the board.  Conger then settled down and didn't allow a runner to reach second base over the final two innings.
Lyon outhit Crittenden County 12-6 and got two hits each from Melton, Collins, Butler, and Gracen Wynn.  Crittenden drew seven walks to go with their six hits but left 12 runners on base.
Lyon County (21-10) wraps up the No. 1 seed in next week's Fifth District Tournament where they will play host Livingston Central.  Crittenden County (16-13) will play Trigg County in the other semifinal.
Before then, Lyon County will host Union County Thursday.