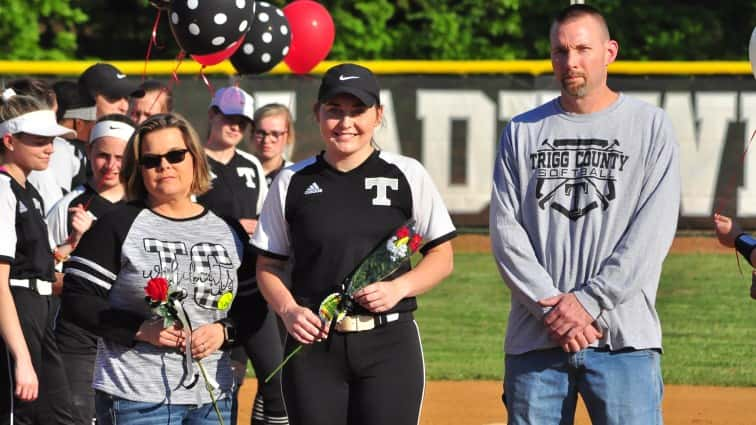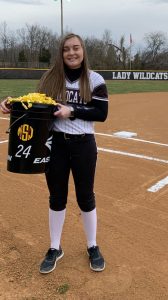 Madison Simpson's Senior Day left her feeling a bit hollow.  After batting .336 as a junior and leading Trigg County in extra base hits (12) and RBIs (22), she was expected to be the main cog in the middle of the Lady Wildcat lineup in 2019.  However, a knee injury suffered early in basketball season also knocked her out of her final softball season. 
To her credit, she has continued to show up to games, sit in the dugout, and support her teammates.  At Tuesday's Senior Day, she got the start at first base…for one pitch.  Then, she exited the game, because she is still rehabbing her injured knee and hasn't been cleared to return to normal duty.
While Simpson's presence has been missed on the field, it hasn't been missed in the dugout and among her teammates.