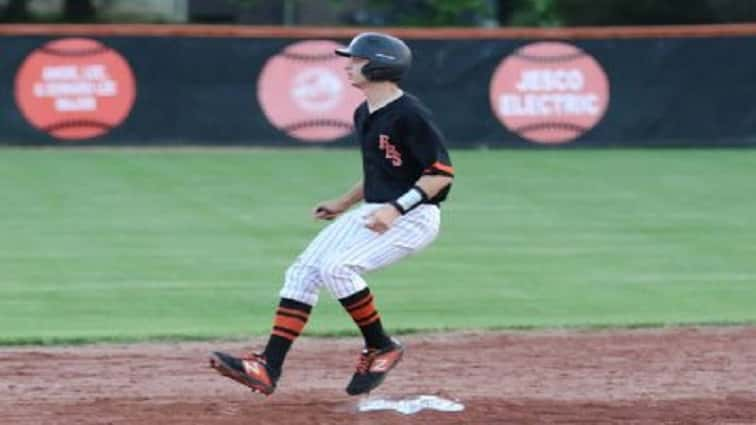 The Hopkinsville baseball team will enter post-season play on Monday after dropping its last five games of the regular season, with a ten-run sixth inning rally giving host Union County a 10-1 victory over the Tigers on Friday night.
The Tigers took a 1-0 lead in the first inning and starting pitcher Tim Cansler cruised through the first five innings, allowing no runs and only a couple of hits into the bottom of the sixth.  However, Cansler hit the first batter he faced in the sixth, followed by two singles and another hit by pitch to tie the game at 1-1.
Three of the next four batters singled, with the other reaching on an error, to give the Braves a 5-1 advantage.  Zach Caudill relieved Cansler, but after four runs, two earned, on two hits, he was chased without recording an out.  Logan Durst came on for Caudill and was able to get the Tigers out of the inning, allowing a run on a hit with a couple of strikeouts.
Cansler took the loss, allowing five earned runs on five hits with a walk and three strikeouts.  Blake Balthrop was the only Tiger with multiple hits, finishing 2-3 at the plate.
Coy Burns started the game for the Braves, working five innings and holding the Tigers to a single unearned run, while giving up five hits with six strikeouts.  Gavin Clements earned the win, pitching the sixth and seventh without allowing a hit with a walk and a strikeout.
The second-seeded Tigers begin play in the 8th-District tournament on Monday, facing hosts UHA.  Hoptown took both regular-season meetings with the Blazers by 9-1 scores.