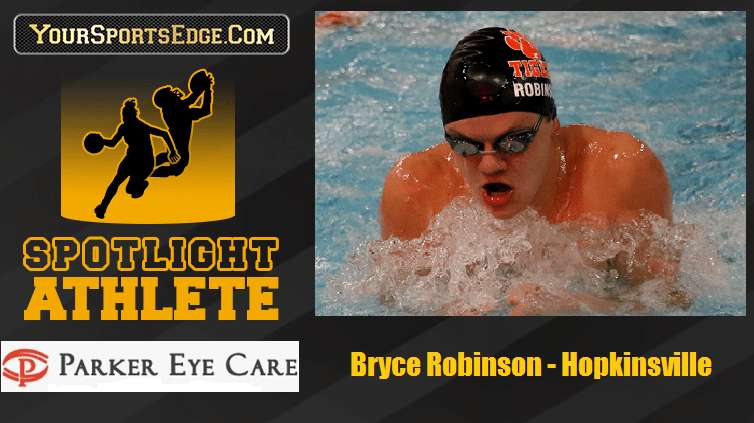 As a member of the Hopkinsville swim team, Bryce Robinson has always strived to break a mark that would qualify him for a greater achievement.  The junior also does it in the classroom, recently scoring a perfect 36 on his ACT.
Only 0.195% of students who took the test in 2018 scored a 36 and only 1.4% scored a 33 or higher.
The ACT consists of tests in English, math, science, and reading.  A student's composite score is the average of the four test scores. Robinson said he buckled down on his math score to raise it to the perfect 36.
In the pool, Robinson also hit the marks to score a second-place finish at region in the 200-yard IM and second in the 100-yard breaststroke.
He was also a member of the 200-yard medley relay that finished second and the 200-yard freestyle relay team that finished third.
Robinson has another year in the pool and another year in school to decide his future path and the college that will help lead him there.  If he sets his sights on another mark, I wouldn't best against him reaching it.