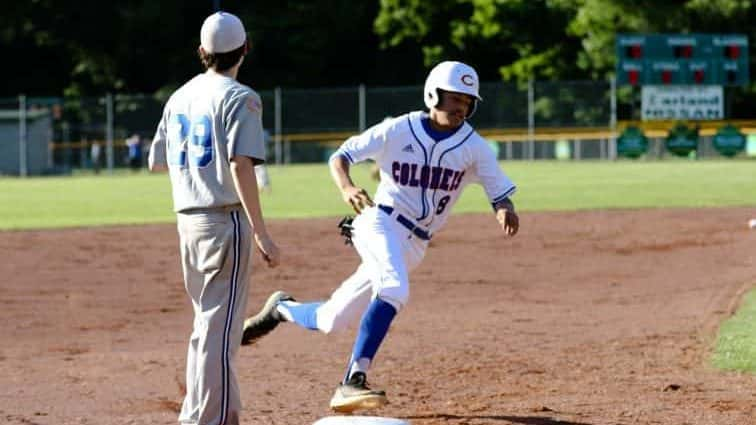 The defending 2nd Region baseball champions will get their chance to defend that title. The Christian County Colonels clinched their berth with a 6-0 8th District tournament semifinal win over Fort Campbell Monday evening at University Heights.
Christian County pitchers Eric Silvy and Keith Stallons combined to allow the Falcons just one hit in the game. Silvy went six innings, giving up one hit, while striking out four, and walking only one. Stallons entered the game in the top of the 7th and set the Falcons down in order to close out the game.
The Colonels were in an "even" mode offensively, scoring two runs in the second, two in the fourth, and two more in the 6th.
Jase Polley was 2-3 for the Colonels, with a home run, an RBI, and two runs scored. Lane Diuguid finished the game 3-3, with two runs scored. Elijah Underhill went 2-3, with a run scored.
Christian County moves on to Tuesday night's 8th District championship game, where they will take on the Hopkinsville Tigers. (Photos – Cindy Dougherty)