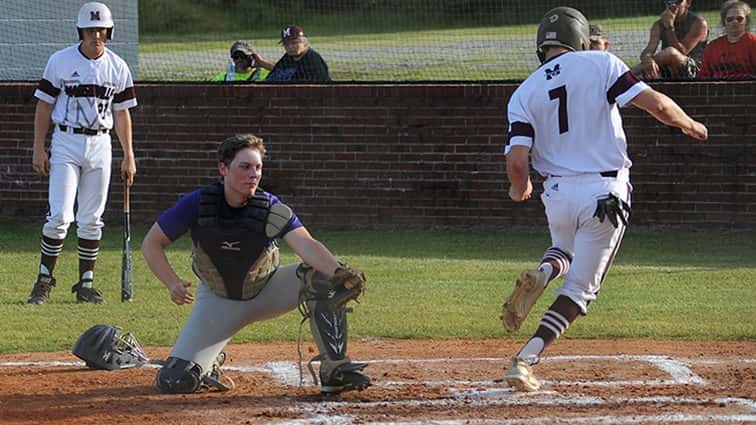 Blake Reynolds held Dawson Springs to just one base hit and Madisonville-North Hopkins pulled away late to win 10-0 in six innings Monday at the 7th District baseball tournament in Mortons Gap.
The Maroons (19-14) led just 1-0 through four innings before scoring three times in the fifth and six more times in the sixth to end the game on the 10-run mercy rule.
Cole Lawrence was 3-for-3 at the plate with four runs batted in to lead the Maroon offense. Alex Gray was 2-for-3 and drove in two while Parker Mathis and Ethan Browning each went 2-for-4.
Andrew Gilbert singled for the only base hit for the Panthers (4-21).
Madisonville advances to Tuesday's 5:30 p.m. championship game against Caldwell County (16-14).
The Tigers blanked Hopkins Central 8-0 in Monday's late semifinal game.
Caldwell and Madisonville are meeting in the district finale for the 10th straight year. The Tigers have claimed the last seven district titles.