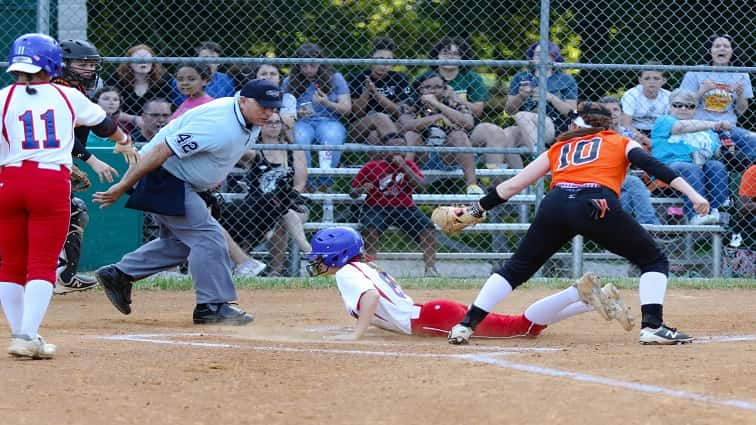 The Christian County softball team took an early lead and never let up in Tuesday night's 8th-District title game at UHA, crushing Hopkinsville 16-1 to claim the Lady Colonels' fifteenth-straight championship.  Christian County wins its seventh in nine outings to enter next week's 2nd-Region tournament with a 28-8 record, while the Lady Tigers slip to 12-23 overall.
The Lady Colonels took advantage of two first-inning errors by the Lady Tigers and an RBI single by Emmy Blane to take a 4-0 lead, but Hoptown's Marley Hancock got a run back with with a solo shot over the left field fence. in the top of the second.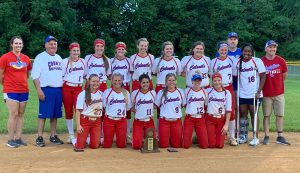 However, that would be then end of the scoring for the Lady Tigers and Christian County blew the game open with a 9-run second inning.  Tyler and Taylor Shemwell both drove-in two runs and the Lady Colonels led 13-1 after two.
Christian County added a run in the third, before Tyler Shemwell closed the show in style with a home run in the bottom of the fourth for the final score.
Hannah Sumner worked three innings for the win, with Riley Hancock pitching the fourth.  Blane, O'Daniel and Tyler and Taylor Shemwell each drove-in two runs, while Pickle Winkler and Macy Lancaster had an RBI each.
The Lady Colonels and Lady Tigers will find out their next opponents at the region draw on Friday at Webster County High School.