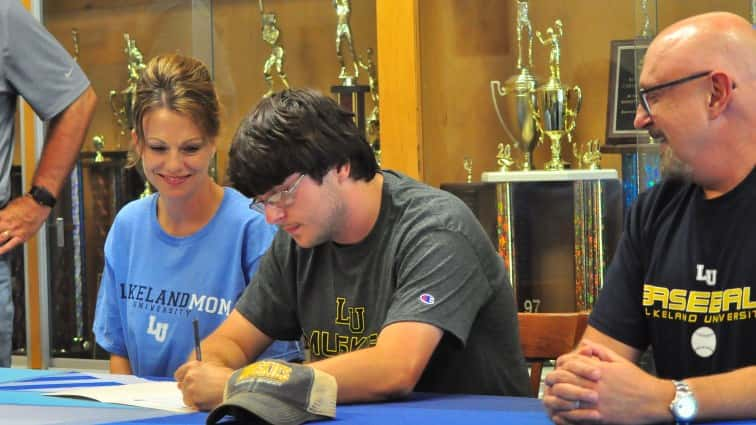 When Grace Baptist Christian School in Madisonville began a baseball team eight years ago, they played their first game at Heritage Christian Academy's David Eddings Field.  Caleb Jones was a fourth grade member of that team.
Fast forward eight years, and Caleb will play his final high school game on the same field, this time for Heritage Christian Academy, as the Warriors host the KCAA State Tournament next week.
Jones finalized his plans for after high school Wednesday when he signed with Lakeland College of Wisconsin in a ceremony at the school.
Jones is 4-1 for the Warriors this spring with a save. He has struck out 56 batters in 34 innings pitched while yielding just eight walks. 16 of the 34 runs he has allowed have been unearned.
At the plate, Jones is batting .292 with 15 runs batted in.
Lakeland is a NCAA Division III college in Plymouth, Wisconsin. The Muskies compete in the Northern Athletics Collegiate Conference.