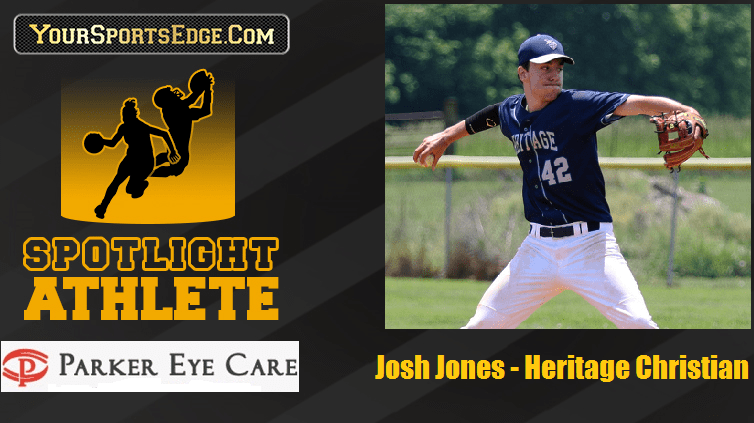 Born with his twin brother Caleb premature at just over two pounds, Josh Jones more than made up ground in the growth department, standing at 6-feet-3 inches tall.  The Heritage Christian Academy senior was a standout on the basketball court, helping the Warriors to the KCAA Region 1 title.
On the baseball diamond, Jones is hoping to lead HCA to their first state baseball title in nine years as the state tournament begins this week.
Josh and Caleb have teamed to give the Warriors a formidable 1-2 punch on the mound.  Josh is 4-1 with a 2.62 ERA.  At the plate, he is batting .679, which is among not only the best in the state but the nation.  He has 16 extra base hits on the season including a pair of home runs.
While Caleb has signed to continue playing baseball in college, Josh hasn't made a firm decision on whether he wants to play after high school despite interest from a handful of schools.  He does say coaching may be something he wants to look into down the line.