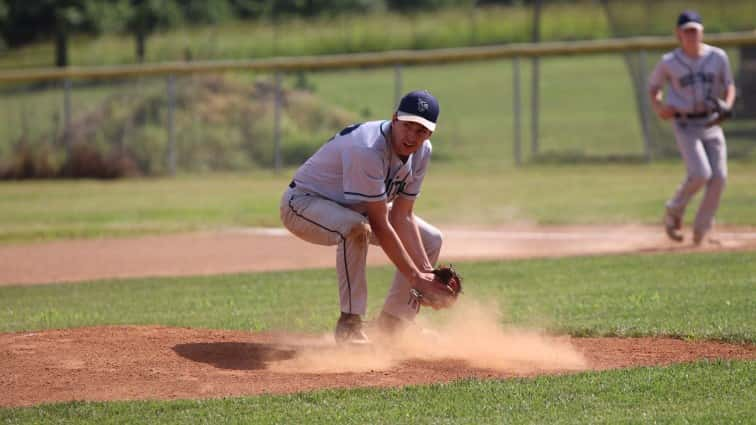 Heritage Christian Academy got a home run from Elijah Britton and a solid pitching performance from Josh Jones to beat Lakeside Christian 13-3 in the quarterfinals of the KCAA State Baseball Tournament Tuesday.
Britton's homer was a two-run shot that helped stake the Warriors to an early lead they would not relinquish. Jones then took care of the rest, limiting Lakeside to two earned runs.
Heritage Christian entered the state tournament as the No. 2 seed, while Lakeside, located in Morehead, was the No. 7 seed.
The Warriors will now play No. 3 seed Cornerstone Christian Thursday at 4pm in the state semifinals at David Eddings Field. HCA swept a doubleheader from the Shelbyville school by scores of 15-3 and 10-0 on May 11.
Defending KCAA state champion and No. 1 seed Highlands Latin will play No. 4 Assumption Thursday at 2pm at HCA with the Warriors' game to follow. The KCAA championship is set for Saturday at 4pm.
HCA Coach Darrell Crawford and Elijah Britton talk about the win in the video below.