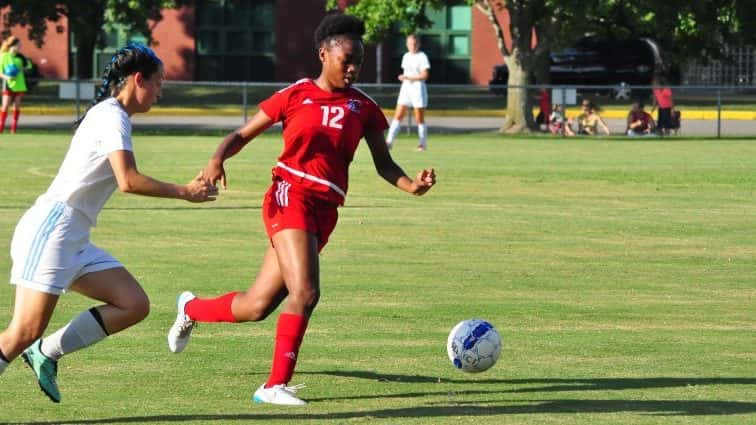 A total of 78 athletes from Second Region schools have been recognized as a "Triple Threat Athlete" by the Kentucky High School Athletic Association.
The program was launched in May of 2018 in an effort to de-emphasize sports specialization in the athletic culture, according to the KHSAA.
The award, which is given to student-athletes who participate in a KHSAA sport or sport-activity on the varsity level during each season of the academic year (fall/winter/spring), was presented to a total of 1,878 student-athletes in the state for 2018-19.
In the Second Region, 78 athletes were recognized as a "Triple Threat Athletes", and each school had at least one athlete to receive the award.
Caldwell County – Lucy Goffinet
Christian County – Antonio Abren, Kenyon Drayton, and Eniya McGee
Crittenden County – Tyler Boone, Maddox Carlson, Lilly Hayes, Kate Keller, Jessie Potter, and Braxton Winders
Dawson Springs – Daniel Back, Brennan Cunningham, Macy Drennan, Ethan Huddleston, Kire Peyton, and Kaylee Simpson
Fort Campbell – Chandler Burgoyne, Doryan Hall, Marcus Hay, Tyler Mackay, Tyler Mickley, Jhony Paniagua-Solis, Lilliauna Powers, Emma Syester, Monroe Thomas, Alec Vaughn, and Jasmine Ward
Henderson County – Edmund Brooks, Riley Lovell, Hallie Mattingly, and Myekel Sanners
Hopkins County Central – Leighjaye Barnes, Keira James, Sarah Keown, Raven Miller, Kaison Osborne, Ethan Putty, Natalie Richey, Hayden Smith, Somaya Stafford, and Jack Stratton
Hopkinsville – Chase Atkins, Max DuBois, and Jonathan Quincey
Livingston Central – Kennedy Croft, Kerah Davidson, Cameron Head, Carson Kitchens, and T-Roy Ringstaff
Lyon County – Abbi Crawford, Destiny Dycus, and Cadence Peralta
Madisonville – JD Gilbert and Marquise Parker
Trigg County – Tyler Ahart, DeDe Barbee, Ethan Futrell, Iyanna Grubbs, Kyron Grubbs, Julia Rhone, Lexi Ricks, and Tae Thompson
Union County – Savannah Bacon and Emily Hibbs
University Heights – Meghan Adams, Tomas Duncan, Piper Hancock, Lily Hendricks, Evelyn Morales, Aisha Pantiere, and Vallie Smith
Webster County – Mariah Austin, Marissa Austin, Natalie Austin, Trevor Baker, Kale Bumpus, Mia Morales, and Sadie Wurth
A closer look at the breakdown of honorees for the 2018-19 academic year revealed that:
• 269 of the 280 KHSAA schools have at least one honoree, up from 266 in the program's first year;
• Eleven schools feature at least 16 honorees;
• Fort Campbell had the most of any Second Region school with 11. Hopkins County Central had 10;
• Villa Madonna has the most in the state with 23, followed by Prestonsburg with 22, Belfry, Johnson Central and Metcalfe County with 18 each, Pikeville and Scott High with 17, and Frankfort, Kentucky Country Day, Phelps and St. Patrick with 16 apiece;
• By class, 509 seniors, 482 juniors, 453 sophomores, 363 freshmen, 53 eighth graders and 18 seventh graders were honored;
• By gender, 843 females and 1,035 males qualified for the award;
• By sport, basketball had 1,132 honorees (647 boys and 485 girls), Track and Field had 1,077 (594 boys and 483 girls), Cross Country has 527 (258 boys and 269 girls), football had 522 and soccer 452 (189 boys and 263 girls).