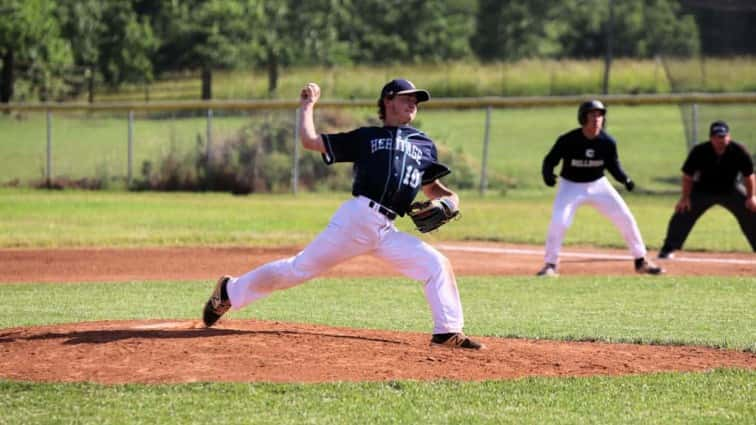 Heritage Christian Academy is one win away from their first Kentucky Christian Athletic Association baseball title in nine years after a semifinal win Friday. The Warriors scored in every inning to defeat Cornerstone Christian 16-8 at David Eddings Field. HCA will play defending state champion Highlands Latin, who defeated Assumption 8-2 in the other semifinal.
HCA had their offense on point with 16 hits in the contest, including seven doubles. The Warriors scored two runs in each of the first, second, fourth, and fifth innings after falling behind 3-0.
Weston Powell and Grant Floyd each had two hits and three RBIs to lead the Warrior offensive parade. Trenton Hayes, Jeremiah Kay, and Caleb Jones each had two hits and an RBI, and Josh Jones had a pair of doubles. Elijah Britton and David Jent chipped in with doubles.
Hayes picked up the pitching win, going four innings and striking out eight. He allowed just one hit and walked three.
Cornerstone, located in Shelbyville, trailed 13-4 before adding four runs in the sixth inning. Caleb Jones pitched the final 1.2 innings to shut the door and preserve the save.
The Warriors get their rematch with three-time defending state champion Highlands Latin. HCA, whose only KCAA loss this season was a 10-5 loss to the Highlanders on May 18, is making their first championship game appearance since 2014 and will be looking for their first state title since 2010.
The championship game will be played Saturday at 4pm at David Eddings Field.