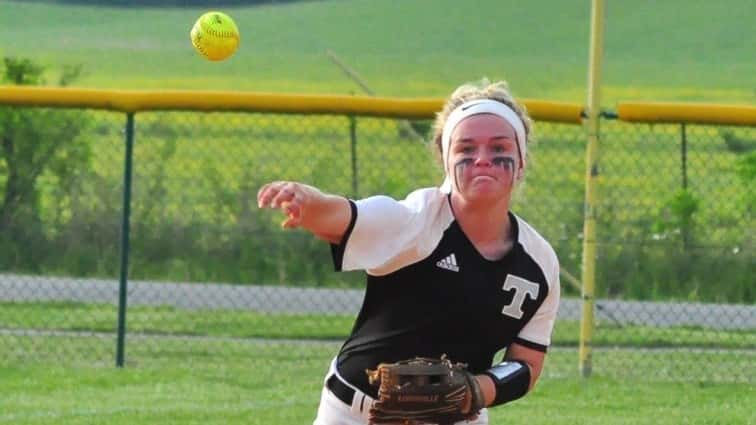 The Second Region was well-represented on the Kentucky Softball Coaches Association All-Academic Team announced over the weekend. Players of teams that are a member of the KSCA are eligible to be named.
To be eligible for Academic All-State honors, a player must be a junior or senior and play in half of their team's varsity games. First team members have a cumulative weighted GPA of 3.75-4.0. Second team members have a GPA of 3.50-3.74. Honorable Mention have a GPA of 3.25-3.49.
Second Region players Named All-Academic All-State include:
Caldwell County – Madi Choate, Karlie Rennison, Katie Franklin, and Haley Stiles – First Team.
Christian County – Hannah Sumner, Hope Jones, Kelsey O'Daniel, Emmy Blane, Macy Lancaster, Taylor Shemwell, and Tyler Shemwell – First Team
Henderson County – Sophie Margelot and Hattie Hartman – First Team; Rylie Bentley and Mikayla Dixon – Second Team; Courtney Collins and Lexus Rutledge – Honorable Mention
Hopkins County Central – Maddie Tow, Ella Farmer, Savannah Adams, and Josie Stafford – First Team; Soyama Stafford – Honorable Mention
Lyon County – Allye Culp and Nelli Walker – First Team
Madisonville – Courtney Peyton and Lindsey Peyton – First Team; Hope Bowles, Bailey Woodward, and Mykayla Spurlin – Second Team; Courtney Patterson and Gracie Arnold – Honorable Mention
Trigg County – Logan Darnall – First Team; Hannah Colbert – Second Team; and Ashlyn Keller – Honorable Mention