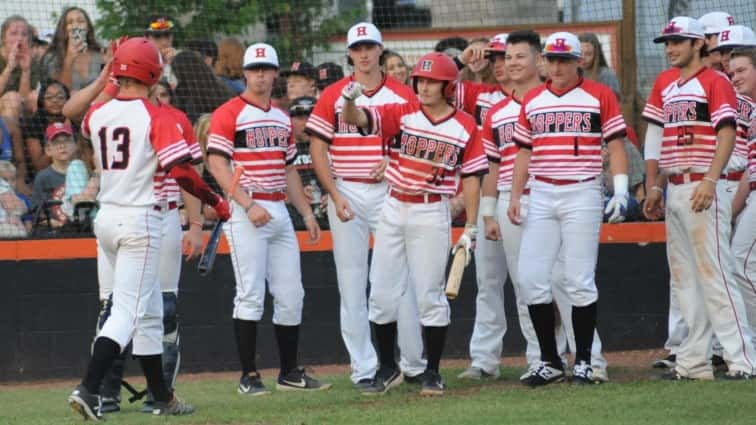 Paducah scored eight runs in the first three innings and made them stand up in a 12-5 win over the Hoptown Hoppers Tuesday at Brooks Stadium.
Two walks, two singles, and a hit batter plated a run in the first inning for the Chiefs.
The Hoppers got a run back in the second when Hunter Evans and the newest Hopper, Wyatt Stevenson, both singled. Evans scored on a double steal for Hoptown's first run.
Grayson Taylor and Nicholas Rucker had RBI singles for Paducah in the home half of the second, and Reid Homan drove in two with a single to right.
Hoptown got another run back in the third inning when Brennan Crooms tripled and scored on a Jacob Jenkins single.
Another triple led to the Hoppers' third run in the fourth inning. Evans tripled to center and scored on a Stevenson sacrifice fly.
Crooms laced a two-run double to center in the fifth to bring the Hoppers to within 8-5. Paducah countered with four runs for the final seven-run margin. Crooms finished with three hits and two RBIs.
Evans and Stevenson each had a pair of hits for the Hoppers, and Jenkins had a single and RBI.
Rucker had three hits and two RBIs for Paducah, who improved to 4-0 to remain the only unbeaten team left in the Ohio Valley League.
Hunter Crosby took the loss on the mound for the Hoppers, who issued nine walks in the contest. Four of the walks came around to score for the Chiefs.
Hoptown (1-3) and Paducah (4-0) will renew pleasantries Wednesday at Tiger Stadium. First pitch is slated for 7pm.