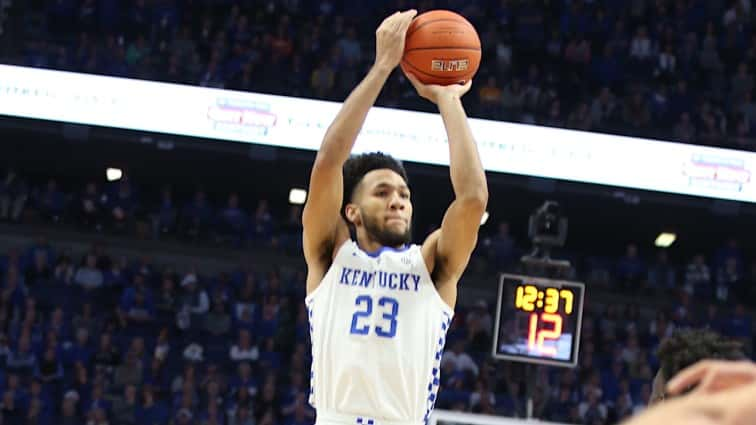 Ask John Calipari why EJ Montgomery didn't play more minutes last season that the freshman might have been expecting, and the Kentucky coach has a quick answer.
"I said it over and over. He'd come out and do stuff and I'd say he deserves more minutes, but it's hard. The two guys he played behind were men, like grown men," Calipari said.
The grown men were PJ Washington and Reid Travis, who were both much strong than Montgomery along with being much more experience.
Now they are gone and Montgomery has opted to stay at UK for a sophomore season where he figures to play a lot, lot more this year.
"He will be a difference maker on both ends because he can block shots, he's quick to the ball. He's got to get physically stronger and mentally a little tougher," Calipari said. "He's got to be in some wars, all of those kinds of things. The upside for him is ridiculous, and I said it many times, I've got to find more minutes for him than last year."
For that to happen, Montgomery has to play like a grown man. He can't get knocked around or be afraid to go inside to rebound more.
"He physically and mentally wasn't where those two (Reid and Travis) were. I told the people that were with him, you have any team call me and I will tell them why he should've played more," Calipari said.
"I would have supported him in any way (if he left for the NBA) because I think his upside is as much as (anyone). I've had about four or five guys maybe I would say were beyond where he is, but there's not many that have the upside that he has."