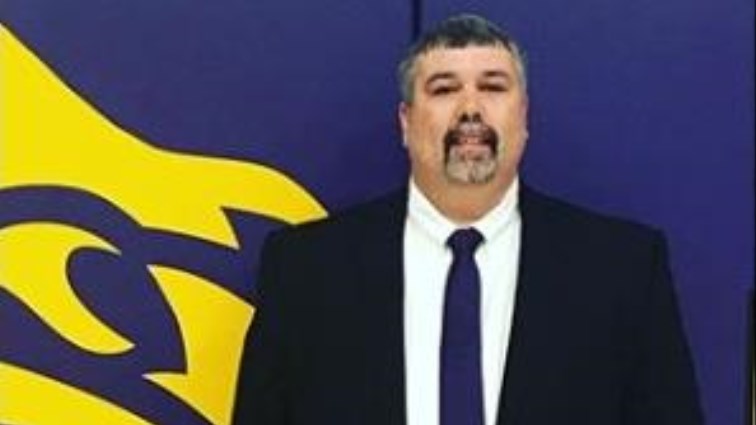 Ryan Perry has been named the new boys' basketball coach at Lyon County.  The school made the announcement on social media Tuesday.
It will be the first high school head coaching job for Perry, who is the father of All-Region guard Travis Perry.  Ryan served as an assistant coach on Jeff Embrey's staff last year and has previously coached at the middle school level.
As a seventh grader, Travis was among the region's scoring leaders and was named to the All-Region team.  He is one of three starters slated to return for the Lyons in 2019-20.  Lyon County went 21-10 and won a district title last year.
Perry replaces Jeff Embrey, who announced his resignation after 12 seasons as Lyon County coach last month.  Embrey left as the school's all-time wins leader with 181 wins in addition to four district titles.
Perry and Zach Thomas, who was recently named athletic director at Lyon County, have been running the team during their summer workouts.