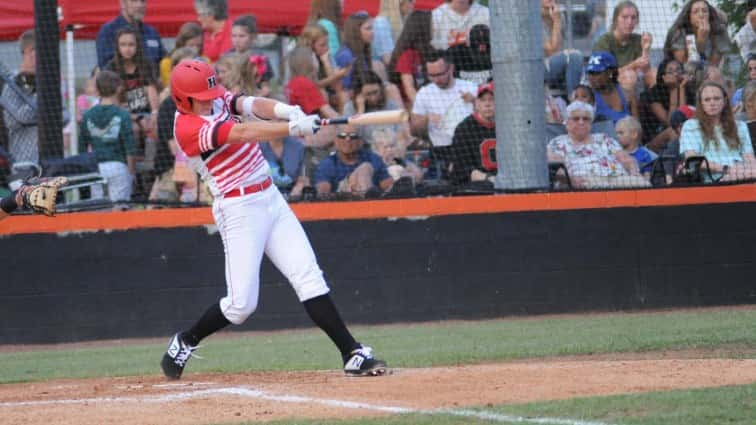 Hoptown rallied from five runs down to beat Owensboro 8-7 Tuesday for their fourth straight win. The Hoppers also stayed within a game of first place Paducah in the Ohio Valley League Western Division.
Wyatt Stevenson ignited the Hopper rally with a bases loaded double in the sixth inning that plated all three runs and drew Hoptown to within 6-4. Stevenson then scored on a Seth Bennett single.
Owensboro added a run in their half of the sixth inning on a walk, stole base, and fielding error.
Hoptown scored three runs in the eighth inning to take the lead thanks to three consecutive walks to start the inning. Bennett added another RBI single to cut the RiverDawg lead to 7-6. Micah Genter was hit by a pitch to tie the game, and Greg Mehlhaff scored the go-ahead run with a sacrifice fly.
Chandler Kendall (1-1) pitched four solid innings of relief to get the win for the Hoppers. He allowed just two hits and no earned runs while striking out five. Brennan Crooms picked up his second save with a scoreless ninth inning.
In addition to Bennett, new Hopper leadoff hitter Santrel Farmer also had two hits, while Jacob Jenkins walked three times and scored twice.
Hoptown's fourth straight win improves their record to 5-3 and keeps them a game behind Paducah in the West Division. Hoptown will host Muhlenberg County (2-5) Wednesday at Hopkinsville High.