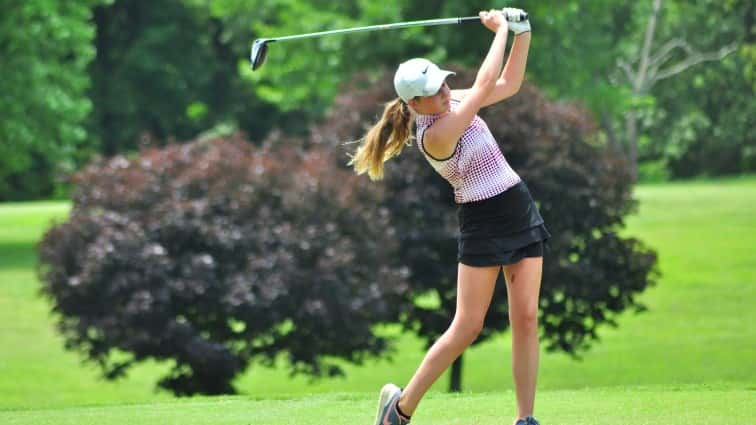 Sisters Conee, Campbell, and Rheagan Lindsey posted top-three finishes Monday at the GO Junior Golf Series event at Hillcrest Golf Course in Owensboro.
Conlee shot a 96 to claim second place in the 13-15 division. She was 11 shots behind the winner, Holly Holton of Owensboro. Rheagan finished third with a score of 97.
Campbell Lindsey took second place in the 6-hole 9-10 division with a score of 35, one shot behind Hardinsburg's Adelynn Moorman.
Lexi Jonson competed in the 16-18 division, finishing in sixth place.