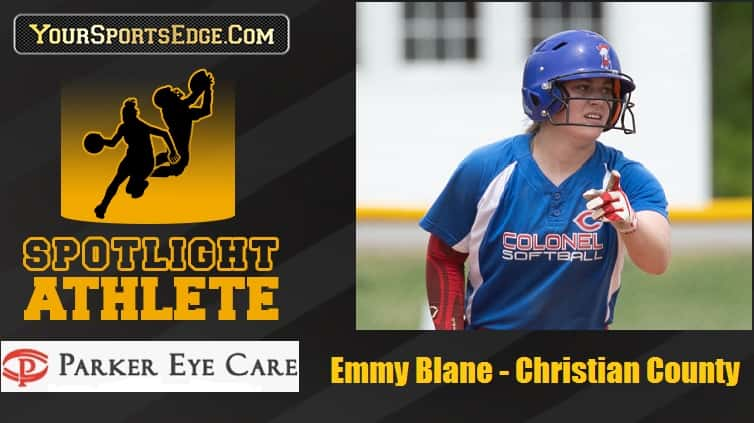 Last month, Emmy Blane wrapped up one of the most successful careers in the history of the Christian County softball program. Now, she prepares for the transition to college softball at the University of Kentucky.
Blane is a three-time All-State selection and finished her Lady Colonel career as the program leader in hits (304), RBIs (229), runs scored (265), and doubles (79). She held the home run mark for a month until teammate Tyler Shemwell hit her 45th homer in the district tournament to edge Blane by one.
However, Blane routinely did things that did not show up in the box score, especially on the defensive side. Her work ethic was also unsurpassed, both on the field and off. She earned valedictorian honors for the Christian County Class of 2019, following the path set by former teammate Regan Hancock in 2018.
Her career ended in the first game of the region tournament, a Lady Colonel loss to Henderson County that she admittingly hasn't gotten over yet. She has a couple of All-Star game appearances coming up over the summer before she gets started in Lexington.  She talked about playing for her father at Christian County, what part of her game she feels she doesn't get enough credit for, and what Lexington eatery can she not wait to sink her teeth into.