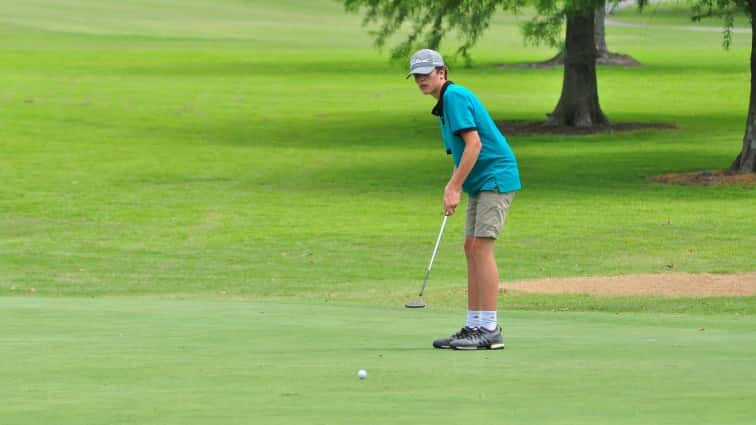 Hunter Reynolds continues to position himself for the season title of the 13-15 age group of the GO Junior Series. The Trigg County sophomore shot a 77 Friday to win the series stop at the Madisonville Country Club by four shots.
Bowling Green's Max Bewley was four shots back, while Christian County's Micah Smith finished third, six shots back with an 83.
In the 16-18 age group, Hopkins County Central's Trae Barber shot a 77 to take first place by six shots over Logan County's Elijah Forbes. Chase Dawson of Christian County finished in fifth place.
In the 11-12 division, Madisonville's Austin Crick shot a 40 over nine holes to finish first. Haydon Reynolds of Trigg County shot a 48 to finish fourth.
In the boys' 9-10 six-hole division, Hopkinsville's Matthew Flynn shot a 36 to finish in third place, while Max Falco shot a 37 to finish fourth.
Joey Falco shot a 49 to finish third in the 13-15 nine-hole division. He finished six shots behind the winner, Drew Lewis of Madisonville.