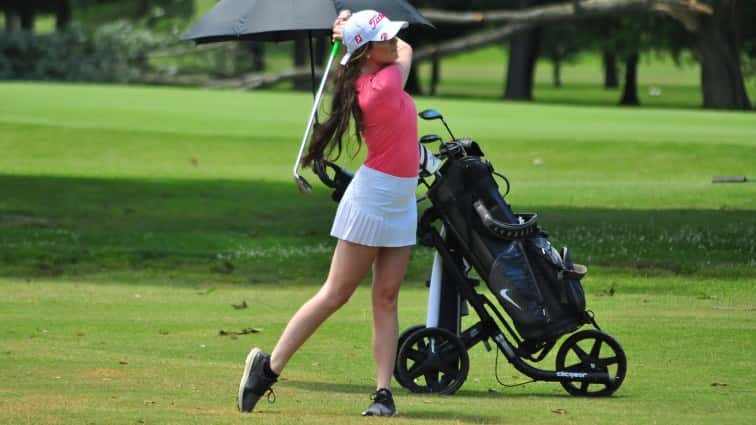 In her first competitive round of golf since last October's state tournament, Campbell Knoth shot a 6-over-par 77 to finish third at the Kentucky Junior PGA stop at Paxton Park in Paducah.
The Caldwell County graduate shot a 38 on the front-nine and a 39 on the back-nine. Her round included two birdies. Knoth has signed to play college golf at Murray State University.
She finished one shot behind Paducah golfers Jessica Stephens and Margaret Butts who tied for first place in the 16-18 age division. Butts won the round in a playoff.
Crittenden County senior Lauren Gilchrist shot an 84 to finish tied for eighth place, and Christian County senior Hannah Sumner shot a career-best 85 to claim tenth place in a highly-competitive age division.
Hopkinsville seventh grader Cate Blane finished strong with two pars in her final four holes to shoot a 94 and take first place in the 14-under division.