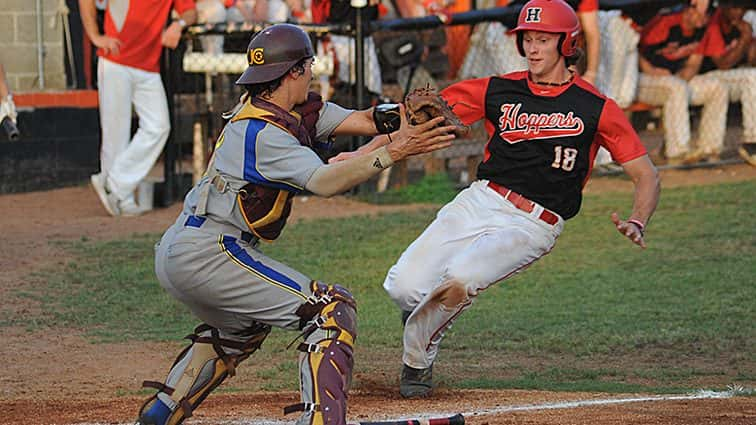 The Hoptown Hoppers' 6-2 lead over Henderson seemed to disappear in a flash.
Henderson (12-10) exploded for 11 runs in the top of the fifth inning and went on to capture a 19-6 victory in eight innings in Ohio Valley League action Wednesday night in Hopkinsville.
It was the fourth-straight loss for the Hoppers (14-10), who still hold a half-game lead on the Paducah Chiefs atop the OVL West Division standings.
Drew McGowan was 2-for 4 with three runs batted in to lead Hoptown. That includes a two-run single in the bottom of the fourth inning that gave the Hoppers a 6-2 lead.
But the top of the fifth proved to be a nightmare for Hoptown. Henderson sent 15 batters to the plate in the frame while turning a four-run deficit into a 13-6 advantage.
Trey Hutchison had a three-run homer for the Flash and was 2-for-5 with four RBIs. Austin Domer was 2-for-4 and knocked in three for the visitors.
Jared Hart, the second of three Henderson hurlers, picked up the win on the mound.
Brant Husser was 3-for-4 for Hoptown.
The Hoppers will visit the Dubois County Bombers on Thursday.