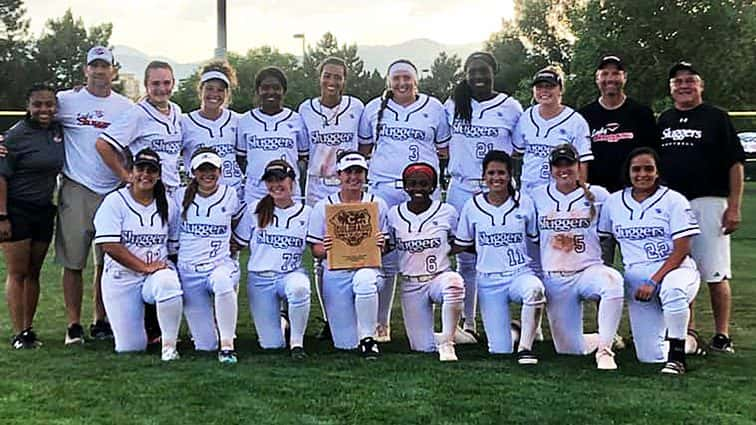 Two players from Caldwell County and two from Christian County are members of the Louisville Lady Sluggers, which won the Super Pool championship of the Colorado Fireworks Tournament on Wednesday.
Caldwell's Katie Franklin and Mashea Glover, and Christian's Emmy Blane and Pickle Winkler are all on the national Louisville Lady Sluggers-Huecker team.
The Colorado Fireworks Tournament was played throughout the Denver area all week long. There were over 500 teams in the tournament in 14U, 16U and 18U age groups. The top teams in the nation are in the Super Pools.
The undefeated teams played in the Super Pool championships on Wednesday. It came down to the Louisville Lady Sluggers and the Texas Glory. The Sluggers pulled out a 12-10 victory.
Winkler was 2-for-2 in that game with a single, double, three walks, three runs batted in and two runs scored.
Blane went 2-for-3 with two singles and a walk, one RBI and one run scored.
Franklin pitched 1.2 innings in relief and allowed no runs on just one base hit. She walked one and did not record a strikeout.
Glover played first base and had a stolen base while pinch running.
Blane is headed to the University of Kentucky this fall.
Franklin will play college softball at Asbury University.
Glover has signed with Murray State University.
Winkler will be a sophomore at Christian County High School.