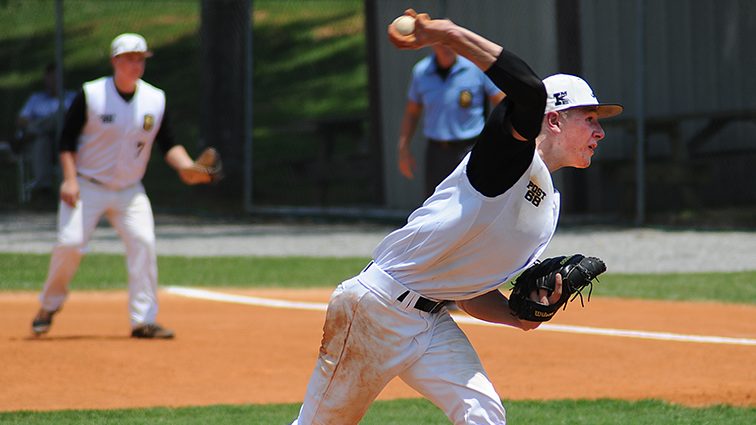 Lyon County Post 68 saw its six-game winning streak come to an end with a pair of setbacks in Columbia, Tenn., on Friday.
Post 68 fell to Tupelo, Miss., 4-1.
Lyon then dropped a 14-1 decision to Gonzales, La.
A three-run fifth inning was the difference in the loss to Tupelo after each team put up one run in the first inning.
Cade Duncan was the only Lyon player with more than one base hit, going 2-for-3 with a double.
Duncan also suffered the pitching loss, going 4.1 innings. He allowed three earned runs on six hits while striking out three and walking none.
In the Gonzales game, a five-run third inning gave the Louisiana team a 6-0 lead. Gonzales added six runs in the fifth to put the game away.
Lyon managed six base hits in that game, with Gabriel Salazar going 2-for-2 with an RBI.
Starting pitcher Landon Black suffered the loss.
Next up on the schedule for Lyon County American Legion Post 68 (9-4) is a home date against Evansville Funkhouser Post 8 Sunday afternoon.