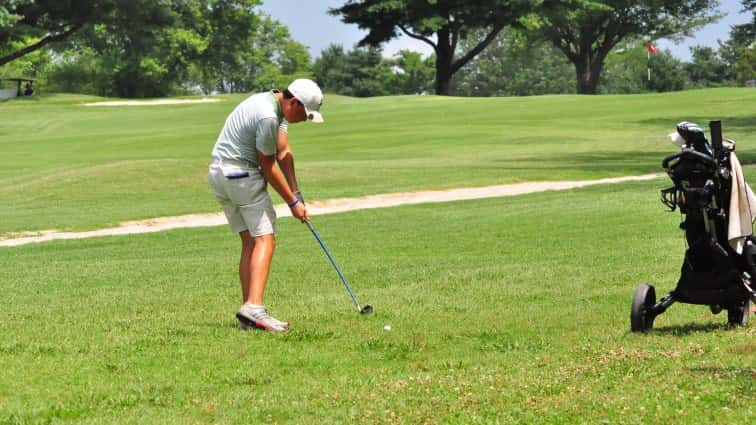 Jiles Wyatt and James Folz carded identical rounds of 81 Monday at the Kentucky Junior PGA Stop at the Bowling Green Country Club.
Both golfers shot a 9-over 81 to finish tied for sixth place, eight shots behind the winner Kannon Tucker of Somerset.
Folz, a Hopkinsville High junior, shot a 41 on the front-9 and a 40 on the back-9. His round included 11 pars.
Wyatt, a University Heights Academy junior, had a round that included three birdies and five pars. He shot a 2-over 38 on the back-9.
Hopkinsville sophomore Evan Pyle shot a round of 88 and finished in a tie for 15th place.
Meanwhile, Weston Wood played in his first competitive round in two weeks Monday. The University Heights Academy senior finished with a round of 84 in the 17-18 age division, which was seven shots behind the winner, Carson Sturgill of Bowling Green.
Wood's round included three birdies and two pars on the front-9, with seven bogeys and two pars comprising the back-9.
Hopkins County Central senior Trae Barber shot an 87 to finish in 10th place.