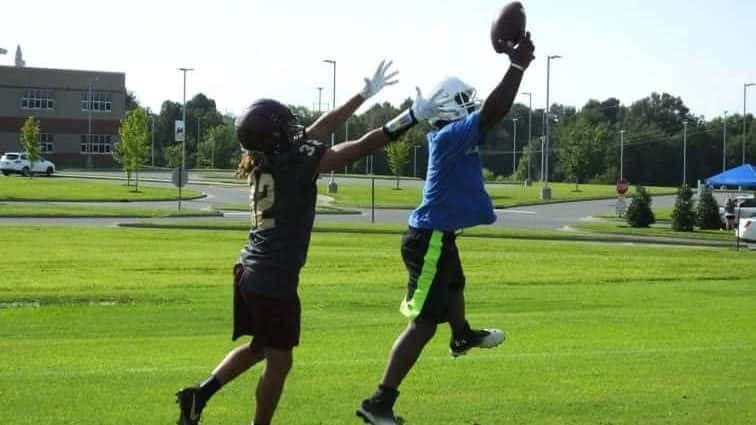 In much more comfortable conditions than 2018, the Fort Campbell Falcons picked up a pair of wins and advanced to the quarterfinal round of play in the 2019 Mustang Midnight Mayhem 7-on-7 tournament at McCracken County High School Thursday evening. The event took place on just the second day of football practice following the end of the summer dead period for high school sports.
The Falcons opened the evening picking up a 28-15 win over Webster County.
In their second contest, the Falcons had three shots into the end zone in the final seconds but came up just short in a 25-23 loss to Lake County, Tennessee.
The final game of pool play found Fort Campbell matched up against Crittenden County, the team they will open the 2019 season against on August 23. The Falcons appeared to be a bit fatigued and fell to the Rockets 36-14 to finish pool play at 1-2.
The Falcons then entered bracket play as the #11 seed in the tournament. The Falcons upended #6 seed Ballard Memorial, before falling in the quarterfinal round to Lake County for the second time in the event.