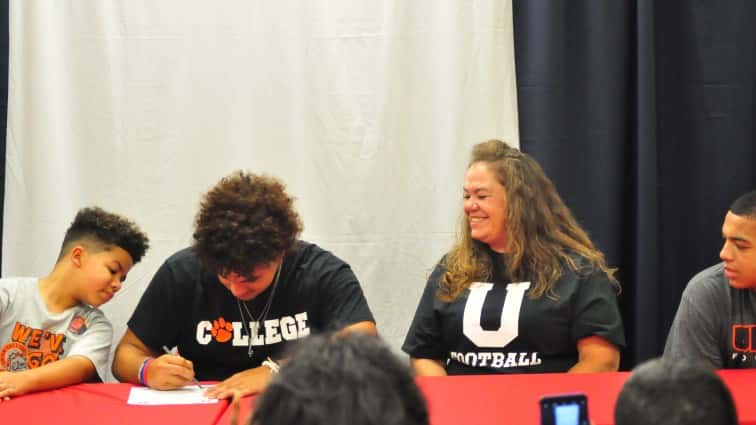 Jase Polley took his sophomore season off from football to concentrate on his baseball career at Christian County. That lasted one year. Polley returned to the football field for his final two seasons and parlayed that into a college offer from Union College.
Polley made his decision official Wednesday when he signed with the Barbourville, Ky. School. He added there is a chance he can play both football and baseball at the school.
Polley had 81 tackles from the defensive end position in his final two seasons. He had 30 solo tackles, 15 tackles for loss, and nine quarterback sacks.
He was also an All-District player for Christian County's baseball team that won a region title in 2018.
Union is an NAIA school that went 2-8 last year. Polley said he expects to play on the defensive line for the Bulldogs.