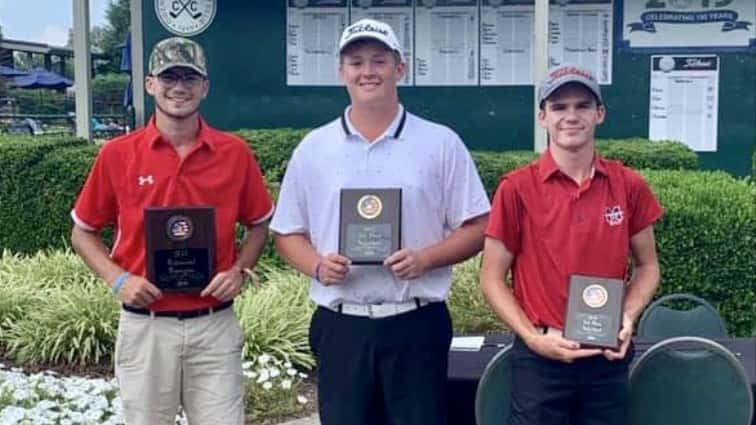 Golfers not only got the 2019 golf season underway Friday but they also got a preview of the site of the Second Region Boys' Golf Tournament.
Hopkinsville's James Folz shot a 2-over 74 to finish in second place at the Daviess County Invitational played at the Owensboro Country Club. Folz, Madisonville's Jackson Hill, Daviess County's Daniel Love, Owensboro Catholic's Reece Higdon, and Muhlenberg County's Nolan Noffsinger all finished with a score of 74. Folz took second in the playoff. Love won the playoff, and Hill was third.
Evan Pyle shot a 76 to finish in seventh place and help Hopkinsville to a seventh place finish out of 17 teams. Will Binkley shot an 88, Calvin Demps added a 104, and Andrew Riggs shot a 105 for Hoptown.
Jiles Wyatt led the University Heights golfers with a round of 80, which was good for a 13th place finish. Weston Wood shot an 82 to finish tied for 16th place.
Daviess County took the team title with a score of 316. Owensboro Catholic's score of 323 was good for second place. Hoptown's team score was 342.