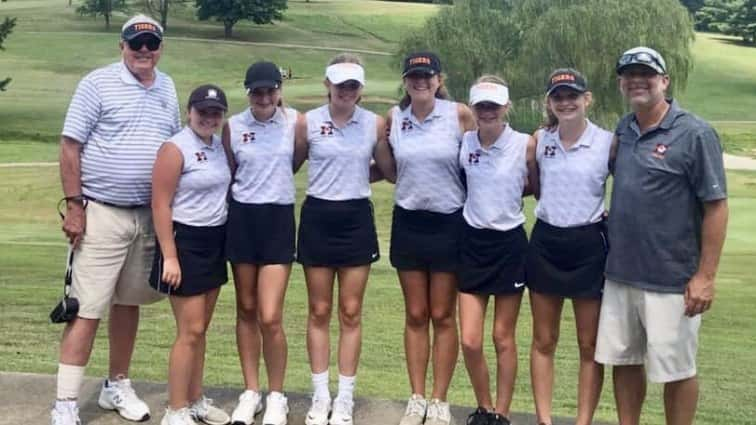 Hopkinsville's girls finished second at the Lady Mustang Invitational Friday at the Central City Country Club, which will also serve as the site of the 2019 Second Region Tournament.
In her first varsity match, seventh grader Cate Blane finished with a score of 89. She shot a 45 on the front nine and a 44 on the back nine.
Anna Blane shot a 100, followed by Ava Colburn's 104, Anna Fort's 105, and Audrey Rains' 117. Ellie Colburn played as an individual and shot a 100.
Hopkinsville's team score of 398 was second to Owensboro Catholic's 335 team score.
Hannah Sumner led Christian County with a score of 87.