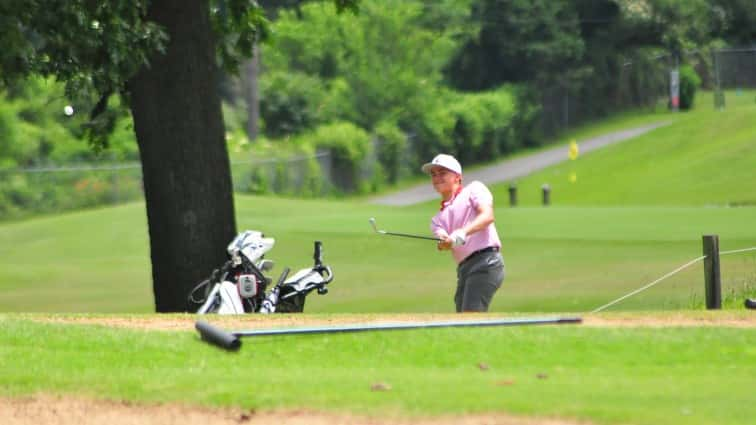 One day after posting their season low score, the Hoptown golf team edged Logan County in a dual match Tuesday at Rolling Hills Golf Course in Russellville.
James Folz took medalist honors with a score of 40 over nine holes. Evan Pyle shot a 41, and Will Binkley added a 44. Other Hoptown golfers were Calvin Demps (47), Joey Falco (51), and Andrew Riggs (52).
Elijah Forbes topped the Logan County golfers with a 42, while Daylan Roberts shot a 44 for Russellville.
Hoptown edged Logan County 172-175.
Hopkinsville will play Christian County and University Heights in a triangular match Thursday at Western Hills.