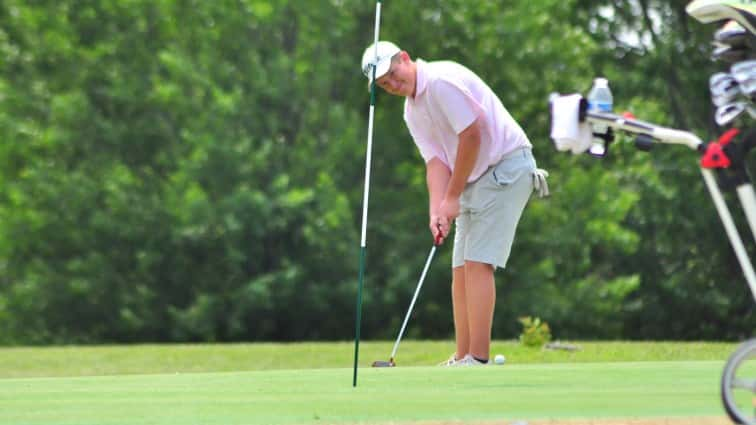 Hopkinsville's golf team finished 15th at the prestigious Greenwood Gator Invitational Monday at the Bowling Green Country Club.
James Folz led the Hoptown golfers with a round of 77, which was good for 26th place. He shot 38 on the front nine and 39 on the back nine.
Evan Pyle had the best score over nine holes with a 1-over 37 on the front nine. He finished with an 82.
Will Binkley continued his improved game with a round of 83 that included a score of 38 on the back nine.
Calvin Demps shot a 100, and Andrew Riggs carded a 117.
Madisonville's Jackson Hill won a three-way playoff to claim the individual title after shooting a 2-under 70.
Defending state champion St. Xavier won the team title by five points over Trinity. Hopkinsville scored a season-low 342 to finish tied for 15th place out of 24 teams.