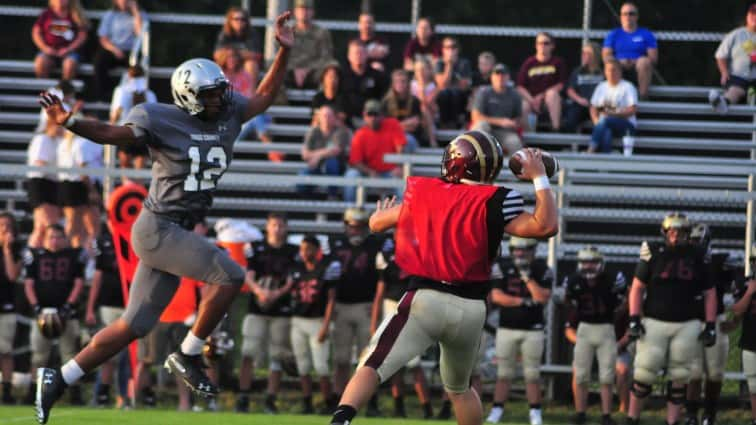 Trigg County and McLean County squared off Friday in the first preseason football scrimmage of the 2019 season, with both teams scoring one touchdown in the varsity portion of the contest.
The Wildcats outgained McLean 228-103 in total yards, but had trouble sustaining drives once they cross into Cougar territory. Trigg's lone score came on a 70-yard screen pass from Cam Jordan to Tayshaun Barker.
Each team got 10 plays starting at their own 30-yard line. If they failed to make a first down, the football went back to the 30 until the 10 plays were completed.
Jordan was 8-of-13 for 203 yards, throwing for one touchdown and one interception. Barker had two catches for 100 yards, and Andrew Syester had four catches for 92 yards.
Trigg County threw the football 18 times and ran nine times, gaining 16 yards on the ground. Jacob Johnson had four carries for 14 yards.
McLean County, who beat the Wildcats 21-14 last year in Calhoun, rushed 24 times for 103 yards. Their lone score came on a 33-yard run by Connor Baldwin. He was the Cougars' leading rusher with 50 yards on five carries. McLean had a second touchdown called back on an illegal block.
Four projected Trigg starters missed the scrimmage due to injury, and three more left the game Friday with injuries.
Trigg County will have one more preseason scrimmage Friday at Fulton County with the Pilots and Obion County Central, Tenn. The Wildcats open their season Aug. 23 at Muhlenberg County.