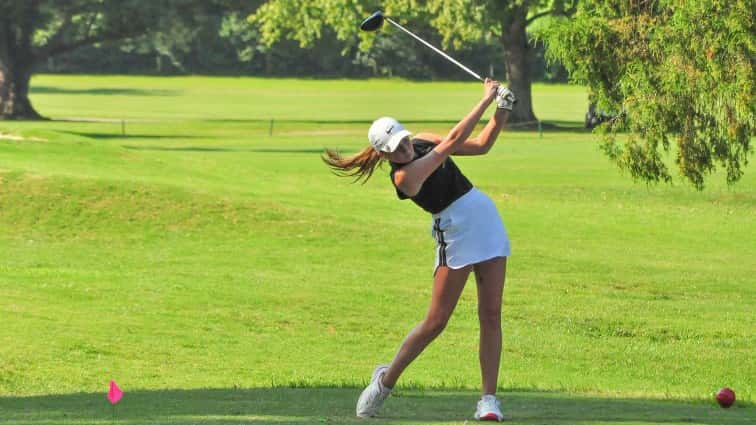 University Heights Academy finished in fifth place Saturday in the Paducah Tilghman Girls' Golf Invitational at Paxton Park Golf Course.
Seventh grader Conlee Lindsey led the Lady Blazers with a round of 95, which was a 13-shot improvement over her score Monday at Bowling Green. Lindsey shot a 43 on the front nine.
Lexi Johnson shot a 121, followed by Riley Johnson (123), and Jessah Hayden (125).
UHA's team score of 464 was 11 shots better than Muhlenberg County for fifth place.
Marshall County's Savannah Howell, St. Mary's Margaret Butts, and Crittenden County's Lauren Gilchrist all shot a 72 to finish in a three-way tie. Howell won a playoff, with Butts finishing second.
Marshall County won the team title with 333 points. McCracken County was second.