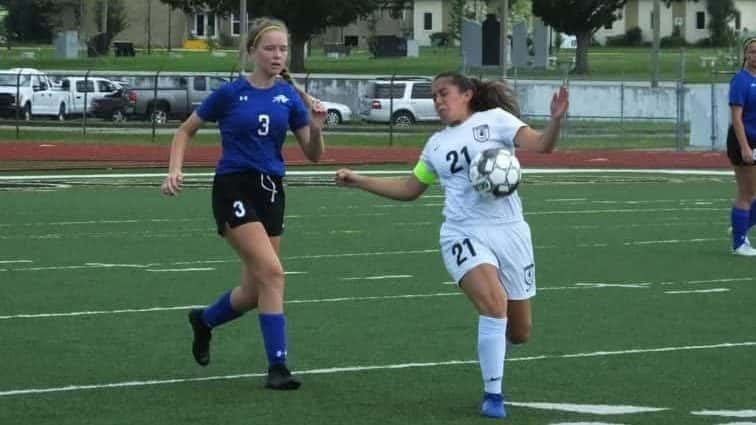 The Fort Campbell Lady Falcons will head into the beginning of the soccer season with some positive momentum. Caterina Martineau's goal at the 70 minute mark broke a 1-1 tie and carried the Lady Falcons to a 2-1 win over West Creek on a steamy day at Fryar Stadium.
In 101st Airborne tradition, the Lady Falcons opened in quick strike fashion. Kaitlyn Cervantes broke away down the left hand side and found the next just 20 seconds into the match to put Fort Campbell ahead 1-0.
It did not take long for West Creek to respond. After a foul call on the Lady Falcons, West Creek drilled the free kick into the net from 30 yards away to even things up at 1-1.
From that point on, it became very much the defensive struggle. While the game remained tied at the half and 30 minutes into the second half, it felt like Fort Campbell controlled the pace of play for all but about ten minutes of the game.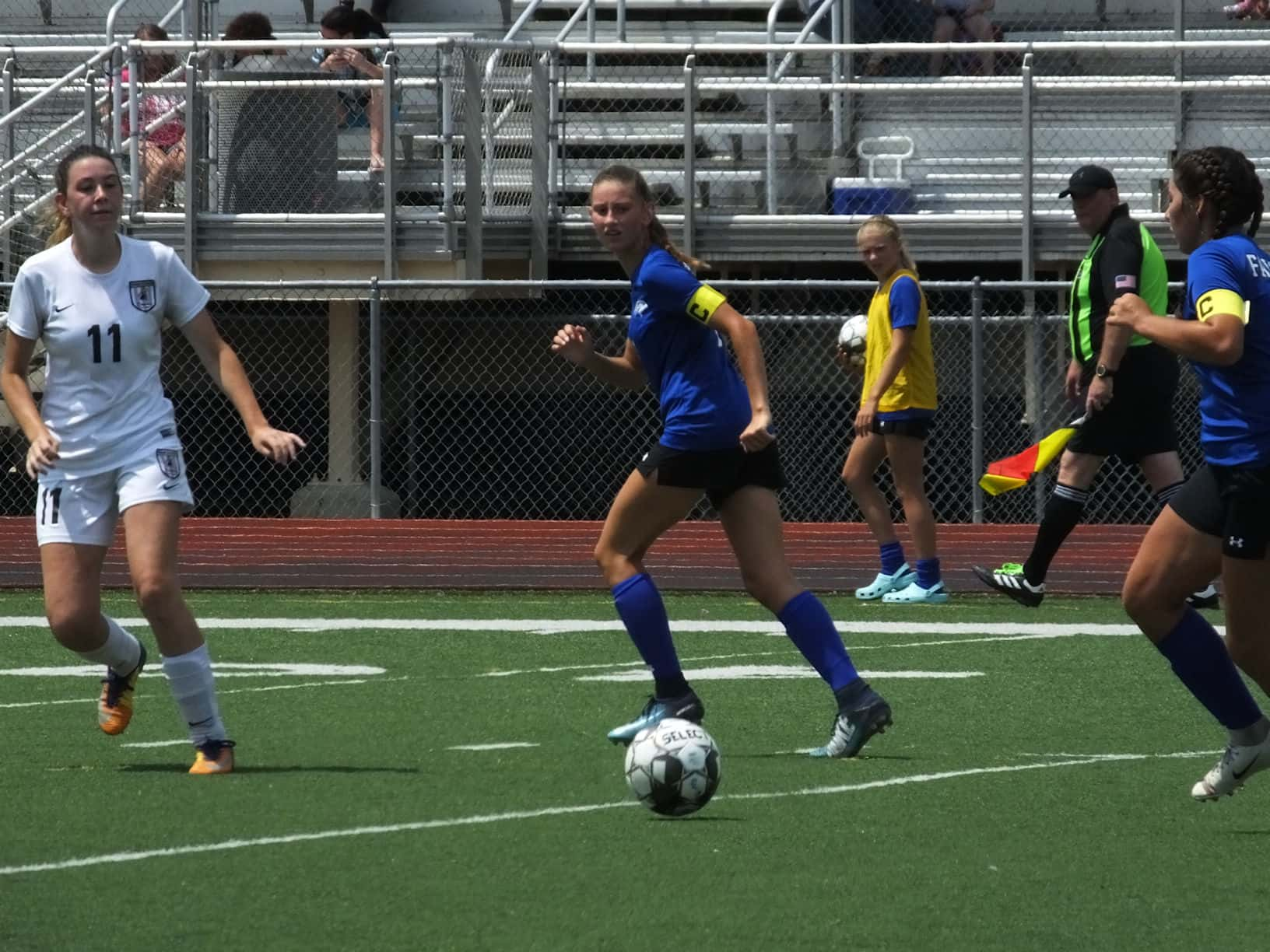 With the heat on the rise, especially at field level on the artificial turf, it looked like the match would end 1-1, until Martineau broke free coming down the left side. She crossed towards the middle of the field and drillled the game winner into the net.
The Lady Falcons end the preseason at 1-1, and will open the season Monday on the road at Todd Central.
After the match, YSE spoke with head coach Michele Ellis.