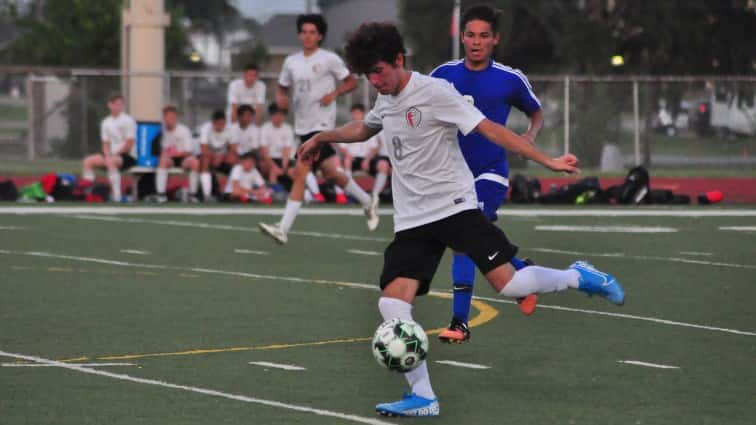 Trigg County scored two goals early and two goals late to hand Fort Campbell a 4-0 shutout loss in the 2019 soccer season opener for both clubs.
Will Jolly scored two goals in a three minute span inside the game's first 15 minutes to put the Wildcats ahead 2-0. The goals came after Trigg County's leading scorer from last year, Elijah Gaines, went down with a leg injury. He left the game and did not return for the remainder of the first half.
Trigg County controlled the midfield and the defensive third for most of the first half, with goalie Matthew Smith facing only one shot on goal. Fort Campbell seem to right the ship early in the second half and did a better job of controlling the game at midfield.
Most of the first 25 minutes of the second half was spent in the Trigg County end of the field. The Falcons managed only five shots on goal for the contest.
The Wildcats looked to add to their lead midway through the second half when they were awarded a penalty kick. However, Falcon goalie C.J. Hay saved a shot off the foot of Jolly.
Jolly got his revenge in the 68th minute when he completed his hat trick for the night to put the Wildcats ahead 3-0. Clayton Setliff rounded out the scoring in the 75th minute with a goal.
Trigg County outshot Fort Campbell for the night 13-5. The scoring was a welcome sight for the Wildcats, who were shut out by Madisonville and Murray in their two preseason scrimmages.
Gaines tried to return in the second half for the Wildcats but left the game again and did not return.
Trigg County (1-0) will travel to Muhlenberg County Tuesday, while Fort Campbell (0-1) will visit Madisonville.