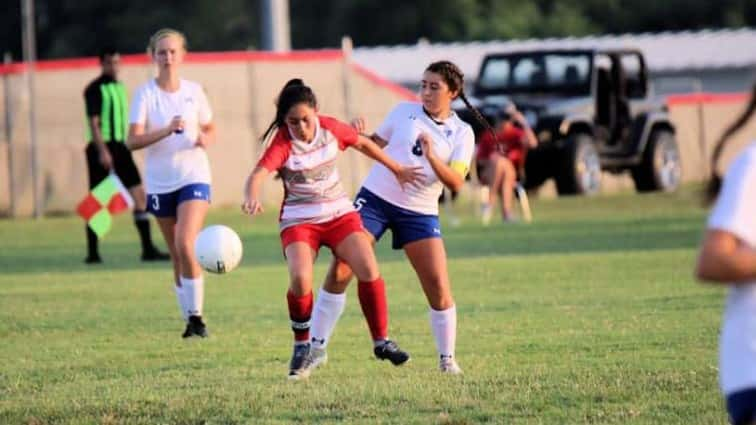 Fort Campbell opened their girls' soccer season with a 3-2 win at Todd County Central Monday in Elkton. Kaitlyn Cervantes scored a pair of goals – one on a penalty kick and one on a breakaway goal for the Lady Falcons. Aria DeSilva added the third goal for Fort Campbell.
Todd County Central got goals from Alexis Andrews and freshman Madison Henderson.
Fort Campbell will begin a stretch of four out of five home games Thursday when they host Hopkins County Central.
Todd County Central also returns to action Thursday when they host Trigg County.