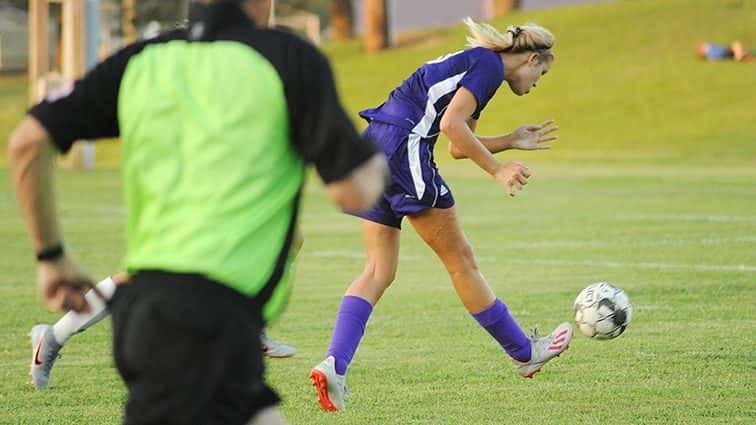 Hopkins County Central junior Katelyn Cavanaugh scored the second of her two goals with under 5 minutes to play as the Lady Storm spoiled opening night for the Lyon County Lady Lyons on Tuesday.
Cavanaugh's score broke a 2-2 tie and lifted Hopkins Central to a 3-2 win in Eddyville.
Lyon had struck first in the contest. Rose Smith made a move down the middle and got off a shot to the left of the goalkeeper and into the net to give the Lady Lyons a 1-0 edge in the 16th minute.
Hopkins Central answered just before halftime. It looked like Lyon might survive a Lady Storm flurry in front of the Lyon net, as Hopkins Central pinged the posts three times. However, Lillie Melton scored on a rebound to make it a 1-1 game at halftime.
Cavanaugh's first tally came in the 54th minute as Hopkins Central took its first lead at 2-1.
But Lyon answered in the 61st minute. Again it was Rose dribbling through three defenders and scoring from in close to tie things at 2-2.
However, Cavanaugh got loose in the 75th minute long enough to get off a shot through traffic. The attempt found its mark, lifting Hopkins Central to the one-goal victory in the competitive contest.
Abby Smith recorded 15 saves in the Lyon net.
Lyon's girls will play at home on Thursday against Owensboro.
The Lady Devils also dropped their opener on Tuesday, bowing to Daviess County 10-0.