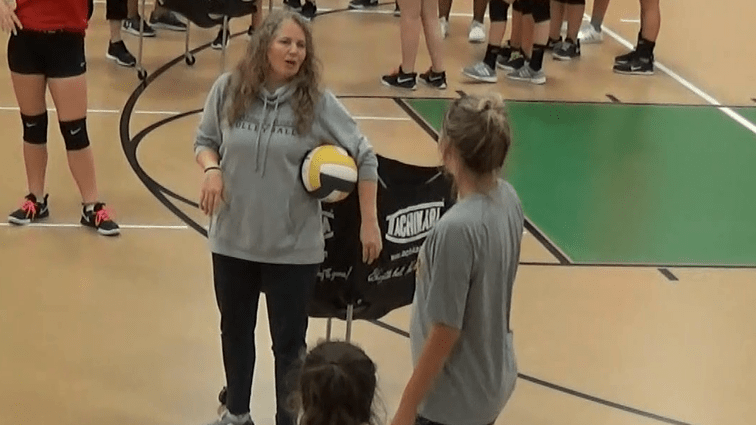 The 2018 volleyball season was a very successful one for the University Heights Academy Lady Blazers, and there are even higher hopes for 2019. With plenty of talent and experience returning, UHA is expected to contend for both the All A Regional title and the overall 2nd Region championship. In fact, in their preseason regional rankings, the Kentucky Volleyball Coaches Association tabbed the Lady Blazers as the team to beat in the 2nd Region.
While the losses of Aisha Pantiere, Rachael Snyder, Anna Moore, and Sabrina Hall will be felt. This year's edition of the Lady Blazers appears to have the right combination of experience and talent to be among the best in the area.
UHA returns plenty of offensive and defensive firepower to start the season. The core of the group appears to be seniors Lily Hendricks, Meghan Adams, Zipporah Brechwald, and Katie Stevens, along with juniors Evelyn Morales and Beth Peebles.
Both Hendricks and Morales are "high-flyers" who can cause havoc coming from off the outside. Adams, Stevens, and Peebles give the Lady Blazers size and power in the middle of the court. If this crew can stay healthy, the 2019 season could be among the best ever for the Lady Blazer program.
Repeating as All A Regional champs will entail knocking off Caldwell County, who returns to All A status for volleyball in 2019. The 2nd Region figures to be a battle between UHA, Caldwell County, and the 2018 champs, Henderson County. Madisonville, who was upset in the first round of the 7th District tournament in 2018, could be a dark horse lurking just outside the top.
UHA fell to Caldwell County in their only meeting in 2018. The Lady Blazers split with Henderson County, and lost a tough 5-set battle to Madisonville.
The Lady Blazers will have plenty of chances to test their "mettle" over the course of the season. In addition to the All A, UHA is set to play in the Apollo Summer Slam, the Toyota of Hopkinsville Western Kentucky Smack Down, and McCracken County's Quad State Tournament.
UHA finished 2018 with a mark of 25-15, losing in straight sets to Henderson County in the 2nd Region title game. The Lady Blazers did advance to Richmond as the 2nd Region champs in the All A Classic. After picking up the 8th District title in 2018, UHA's figures to be the favorite to make it back-to-back, and pick up their 4th district championship in the last six seasons.