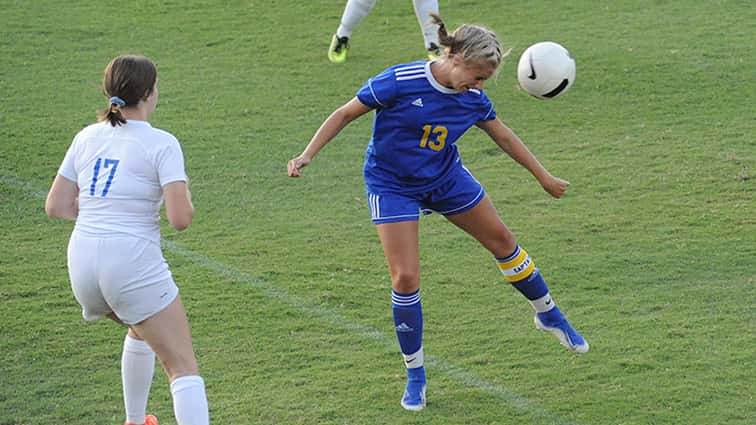 Caldwell County's girls had an easy time of it on Thursday, rolling past Owensboro Apollo 10-0 in the Lady Tigers' first home game of the season at Butler Stadium in Princeton.
Kaylee McEnaney had a hat trick and picked up an assist for Caldwell, which ran out to a 9-0 lead at halftime while improving to 2-0 on the season.
The visiting E-gals (0-2) could not generate much of an offensive attack as Caldwell outshot them 28-3.
Lucy Goffinet had two goals and two assists for the Lady Tigers.
Hannah Young and Morgan McDaniels each scored twice, with McDaniels ending the game with her second tally in the 50th minute of play.
Kelsie Adams also netted a goal for Caldwell, which now leads the all-time series between the two schools 5-4-1.
Goffinet scored inside the first 2 minutes of the game to set the tone for the first half.
Goffinet assisted on McEnaney's first goal in the 9th minute.
Young scored in the 11th minute, then Goffinet's second goal came in the 14th minute.
Young found the net again in the 17th minute as Caldwell led 5-0.
McEnaney headed home a Goffinet cross in the 23rd minute.
McDaniels got her first goal in the 28th minute.
Kelsie Adams scored after taking a pass from McEnaney in front of the net in the 33rd minute.
McEnaney's third goal came in the 35th minute as Caldwell went to halftime up 9-0.
Karsyn Parker was hardly tested in the Lady Tiger net, making just two saves.
Caldwell's junior varsity team also blanked Apollo on Thursday, winning the preliminary game 8-0 to improve to 2-0.
Caldwell's girls will face a stiff challenge in their next game. The Lady Tigers visit Henderson County on Monday.