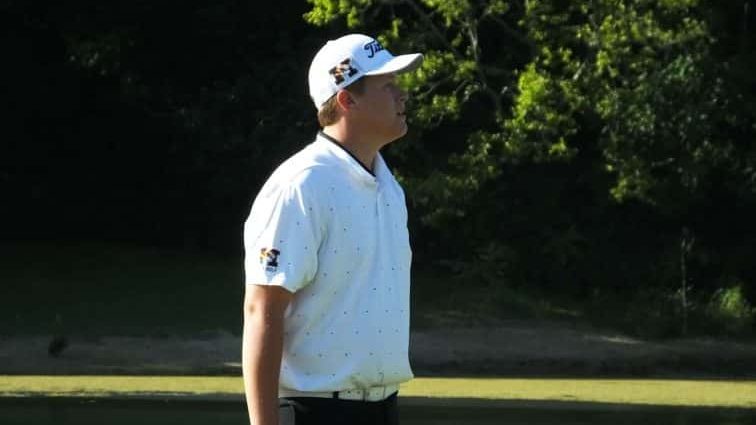 James Folz picked up medalist honors once again, and his Hopkinsville teammates picked up the win during a three way golf match with Christian County and Hopkins Central Thursday afternoon at Western Hills Golf Course.
Folz shot a 36 for the nine hole event. The score was two shots better than Hopkins Central's Trae Barber, who finished 2nd with a 38. Christian County's Houston George finished third with a round of 39.
In the team competition, Hopkinsville took first with a 164. Hopkins Central was four shots back at 168 to take second. While Christian County took third place with a total of 174.
Hopkinsville
James Folz – 36
Will Binkley – 42
Evan Pyle – 42
Calvin Demps – 44
Hopkins Central
Trae Barber – 38
Kaleb Adams – 41
Ryan Crook – 44
Gabe Edwards – 45
Christian County
Houston George – 39
Micah Smith – 41
Josh Johnson – 44
Hannah Sumner – 50