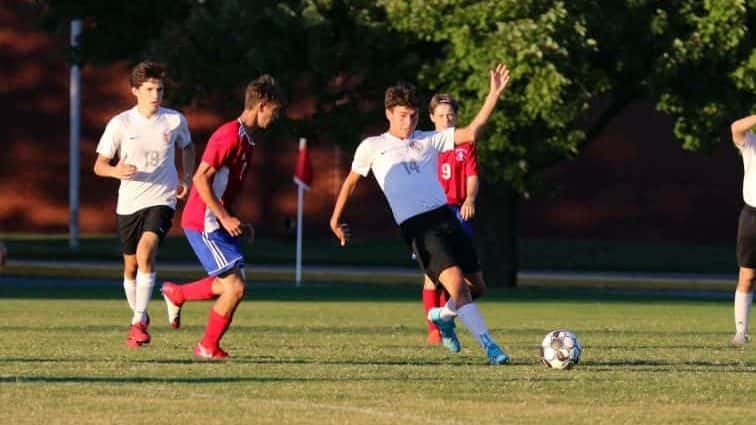 Will Jolly's penalty kick turned out to be the difference as the Trigg County Wildcats won a hard fought battle with Christian County Thursday evening at the Stadium of Champions. The kick, which came at the 68:00 mark, broke a 1-1 tie and was the game winner in a 2-1 Trigg County victory.
The game opened like it would be a high scoring affair. Will Jolly found a way to clear the goalie on a free kick from 40 yards out just two minutes into the game to put the Wildcats in front 1-0.
Christian County, under the leadership of new head coach Austin Byrum, came right back. Senior Benito Rubio found himself with an opening right in front of the net just three minutes later and converted the chance to tie things up at 1-1.
The two teams then battled back and forth, in a sometimes very physical contest, with several yellow cards handed out, until the foul was called in the box at the 68:00 mark, setting up Jolly's heroics.
The Wildcats won the game without the help of Elijah Gaines, who missed the contest due to a leg injury.
With the win, Trigg County improves to 3-0 on the season. The Wildcats will see the return of head coach Josh Nichols their next time out. Nichols has had to sit out the first three games of the season after getting ejected in the season finale in 2018. Trigg County will be back in action Monday, on the road at Hopkins Central.
Christian County falls to 0-1 to open the season. The Colonels return to action Saturday morning at Owensboro Catholic.