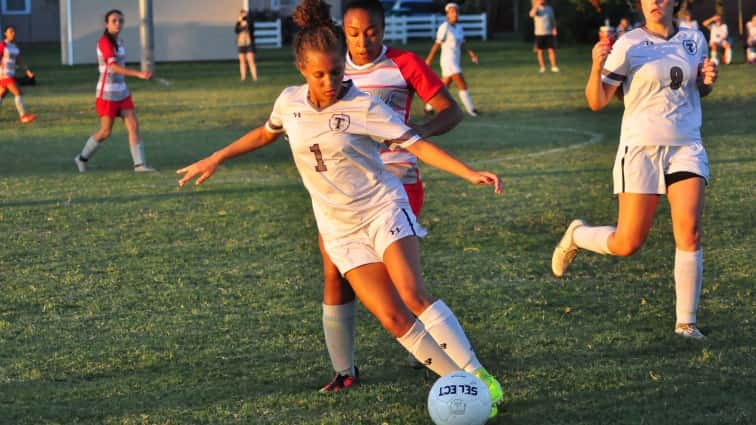 Isabella Alexander's goal with just over two minutes left broke a deadlock to give Trigg County a 2-1 win over Todd County Central Thursday in Elkton.
Alexander's first goal of season came off a cross from DeDe Barbee, whose pass was deflected by Jayne Dearth to Alexander. Her shot caromed off the hands of Lady Rebel goalie Sam Case and found the left corner of the net.
Case and the rest of the Lady Rebel defense had played solid for the second game in a row. Allie Hill scored the game's first goal 14 minutes in to put the Lady Wildcats ahead 1-0.
Todd County controlled the midfield for most the game following the goal. Case made seven saves in goal and saw just two shots in the second half as the game was played in the Todd County end.
Jenny Flores got Todd County on the board in the 58th minute when her direct kick from 25 yards found the net to even the score at 1-1.
Kenzie Young made eight saves in goal, but it was Avery Harper's defensive play on Todd County Central's Alexis Andrews inside the game's final minute that helped save the game. Andrews was advancing the ball down the right side on a breakaway when Harper poked the ball loose. Todd's ensuing corner kick was corralled by Young, and the Lady Wildcats were able to escape with the win.
It's Todd County Central's second straight one goal loss to start the season. They will visit Glasgow Monday.
Trigg County bounced back from a one goal loss to Paducah Tilghman Tuesday to even their record at 1-1. The Lady Wildcats will play at Lyon County Tuesday in a Fifth District contest.