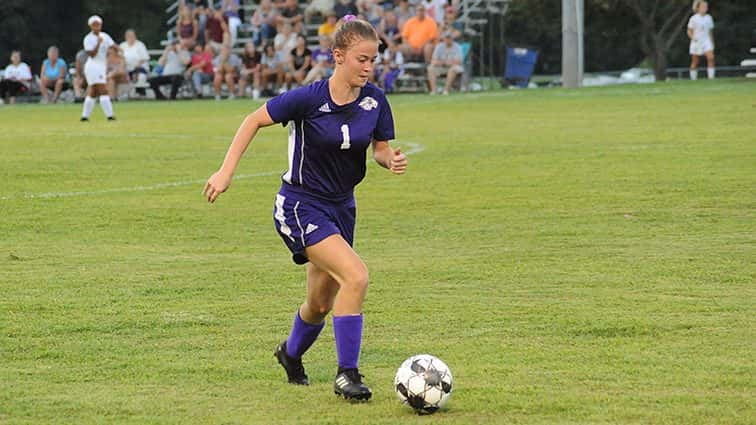 Lyon County's girls won for the second straight night, holding on for a 5-4 triumph at Crittenden County in Friday night soccer action. Sophomore Rose Smith scored four goals for the Lady Lyons, all in the opening 40 minutes, as they built a 4-2 halftime lead. Smith opened quickly, finding the net twice in the first two minutes of the match.
Smith went on to add goals at the 31:00 and the 34:00.
Kayden Watts scored early in the second half to push the margin to 5-2.
The Lady Rockets (0-2) responded with a pair of goals, but Crittenden could never draw even in the 5th District contest.
Abby Smith was credited with eight saves in the Lyon net.
Taylor Stoner had two goals for Crittenden, which also got a goal and an assist from Taylor Guess and Jaelyn Duncan. Alexandra Geary had one assist for the Lady Rockets, who opened the season on Tuesday with a 5-1 setback to Muhlenberg County.
Geary and Kalli Champion each had two saves for Crittenden.
For Lyon (2-1), the game was the third-straight one-goal affair to open the season. The Lady Lyons dropped their opener 3-2 to Hopkins County Central on Tuesday before beating Owensboro 6-5 on Thursday.
The Lady Lyons will be on the road again on Monday when they travel to Union County. The Bravettes are 1-0 after defeating Mayfield 7-3 in their first match on Tuesday.