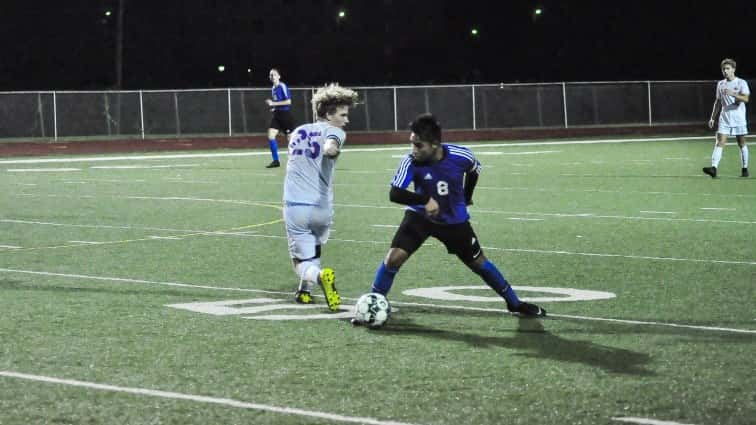 Fort Campbell picked up their first soccer win of the season as three second half goals sent the Falcons to a 4-0 win over Lyon County Thursday at Fryar Stadium.
Freshman KyeRee Hall got the Falcons on the board in the 29th minute when he took a Rafael Cerritos pass and found the goal.
Both Lyon County goalie Cole Schroeder and Fort Campbell goalie C.J. Hay swatted shots away in the second half, but the Falcons' relentless pressure finally wore down the Lyons.
With 10 minutes left in the game, Jhony Paniagua scored two goals in a two-minute span to give the Falcons some breathing room at 3-0.
John Montalvo ended the scoring with six minutes left when Cerritos' second assist of the night found him in front of the net.
Lyon County had a goal nullified early in the second half on an offsides call and had three good looks in the final ten minutes but couldn't dent the scoreboard.
The Lyons fell to 0-3-1 with the loss. All three losses have been of the shutout variety. The Lyons will play Fifth District foe Trigg County Monday in Cadiz.
Fort Campbell (1-3) will play in the Franklin-Simpson Wildcat Cup Saturday and Sunday in Franklin.