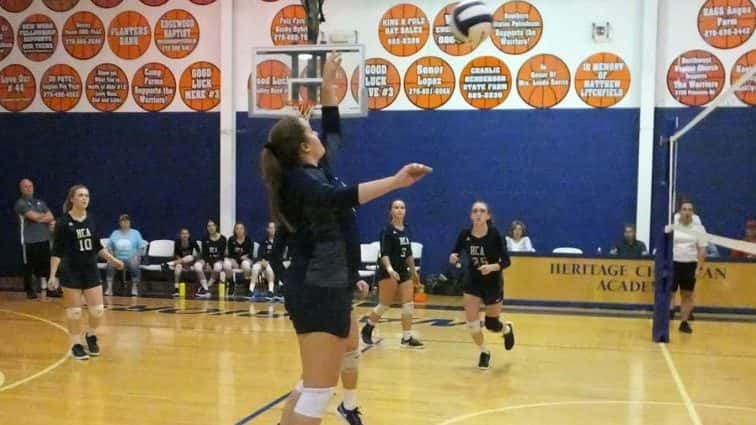 It was an impressive win for the Heritage Christian Academy Lady Warriors Thursday evening. Behind the play of Lexie Crisp and Elle Heltsley, HCA cruised to a straight set win over South Haven, 25-17, 25-21, and 25-15.
South Haven got off to a quick start in the opening set, jumping out to a 7-3 lead. With Heltsley and Meredith Crunk leading the way, the Lady Warriors came battling back to take a 13-9 lead of their own. The set was nip and tuck from that point, until the Lady Warriors closed out the set by winning the final six points.
The second set started off much like the first. South Haven jumped out to the quick 6-2 lead to get things rolling. The Lady Warriors fought back and took a 14-12 lead. The set remained close, finally closing it out with strong play at the net from Heltsley.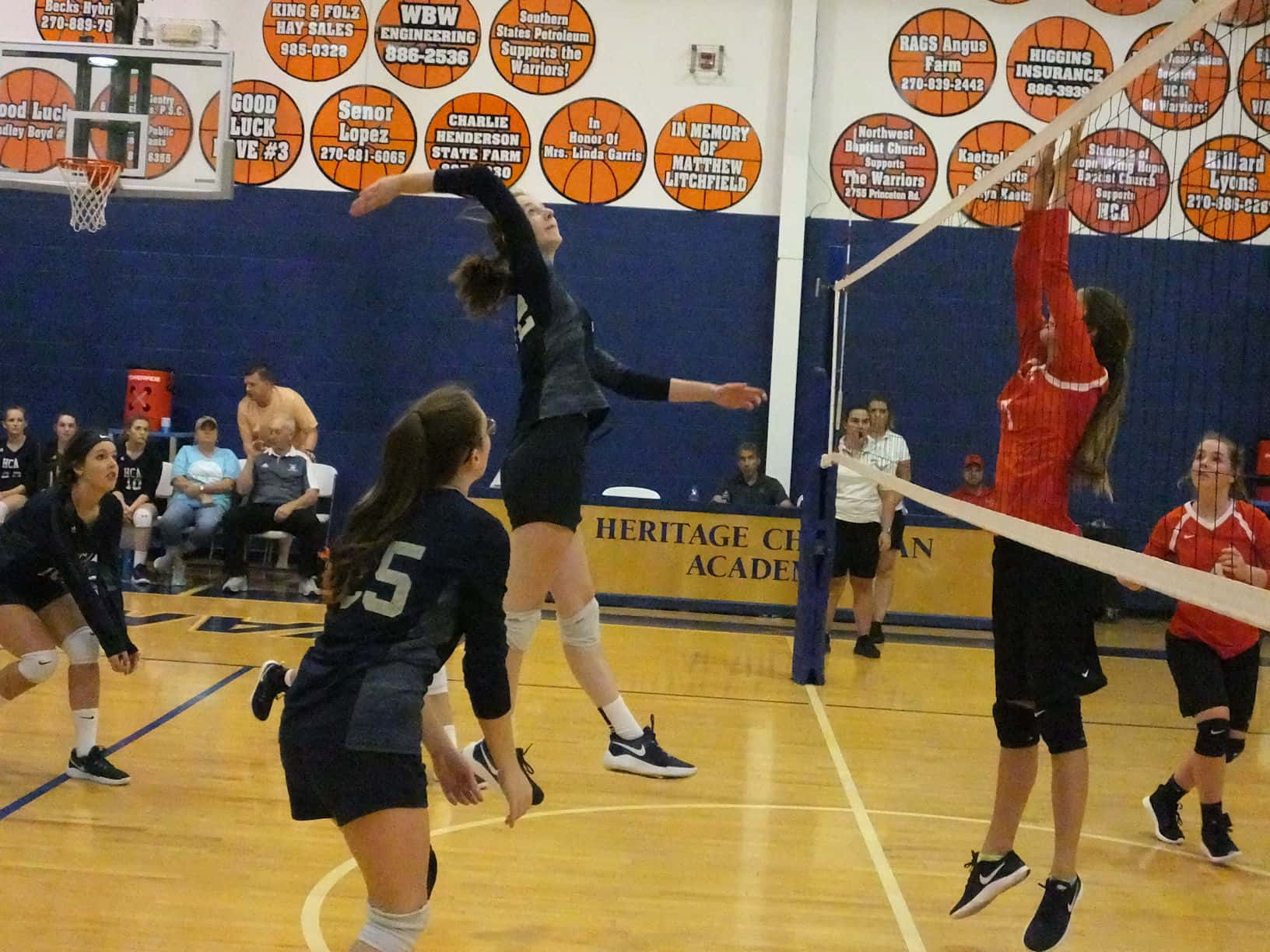 In the third set, it happened all over again. South Haven opened quickly, jumping out to a 7-3 lead. HCA once again battled their way back, thanks to the efforts of Heltsley and Amy Schluckebier. The Lady Warriors were up 17-15, when Lexie Crisp took over. Crisp served four aces, as HCA closed out the match by scoring eight straight points.
Heltsley had a big night for the Lady Warriors, coming up with seven kills on the evening. She also came up with two service aces. Amy Schluckebier added six kills. Lexie Crisp finished the night with seven aces and two kills for the Lady Warriors.