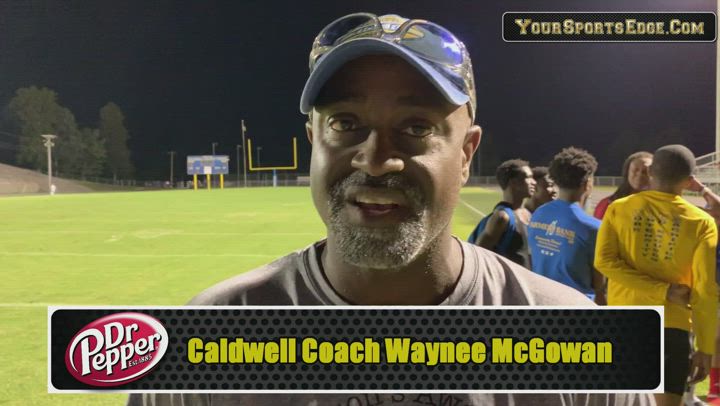 Not even a full week removed from losing their head coach, the Caldwell County Tigers took the field Friday night wanting to honor the memory of David Barnes.
Caldwell and Christian County battled all night before the Tigers squeezed out a late 19-14 victory.
It was the first win for interim head coach Waynee McGowan, another former Caldwell standout.
YourSportsEdge.com spoke with McGowan following the emotional contest.