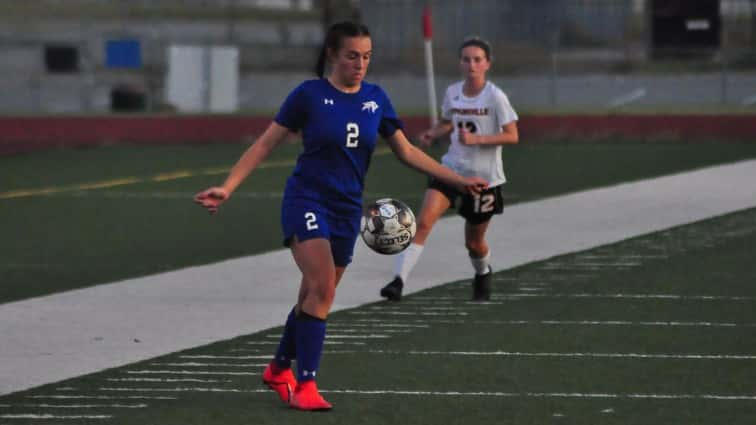 Fort Campbell won their third straight soccer game Tuesday with a 2-1 win over Paducah Tilghman at Fryar Stadium.
Lindsay Molinelli scored her first goal of the season, and Aria DeSilva added her fourth goal for Fort Campbell. Caterina Martineau and DeSilva also had assists.
Angel Manalang returned from an injury to get six saves in goal.
Fort Campbell improved to 3-0 all-time against Tilghman. The Lady Falcons (4-2) will travel to Lyon County Thursday.