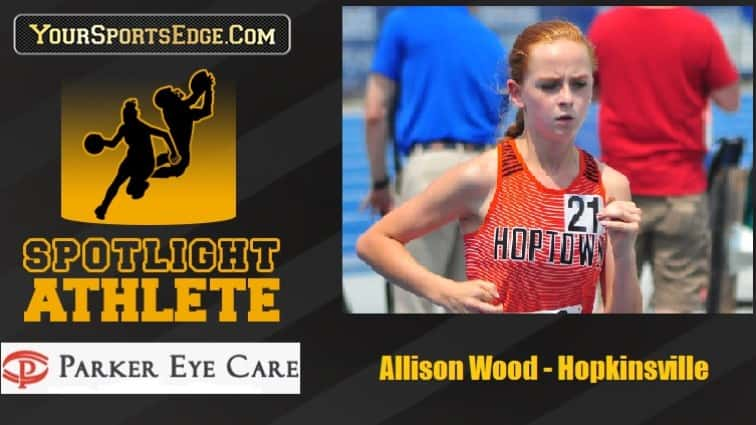 Allison Wood pulls a double very fall for Hopkinsville High School.  Like several other athletes in the area, she plays soccer during the week and runs cross country on the weekend.
The Hopkinsville sophomore has already set a track and field school record in the 3200-meter run with sights on adding the school's first sub-5:30 mile to her resume.
She says her next goal is to break the 20-minute mark during this fall during the Lady Tiger cross country season.  She already owns the school record time of 20:14 set in last year's region meet.
Wood, who logged over 50 miles over the summer in addition to her soccer workouts, knows it will take a few weeks to get into the shape she wants to make a run at the 19-minute mark.
While she works to that goal, she is a starting defender for the Lady Tiger soccer team and has her sights set on a district championship.  The Lady Tigers are off to a 1-1 start in district play.
Wood also has added another role to her already full plate.  She is mentoring younger sister Rebecca, who is in her first year on the team as a seventh grader.