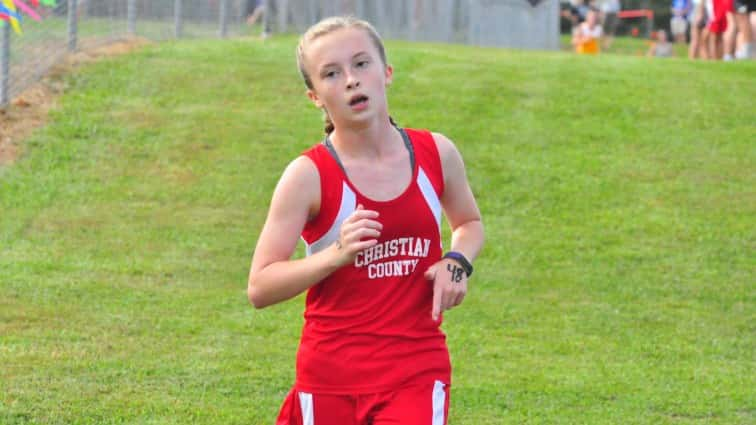 Christian County's Lily Westerfield is off to a strong start for the Lady Colonel cross country team. Now able to run with the varsity team because she is in the seventh grade, Westerfield finished in 20th place Saturday at the Fenton Dawson Invitational at Trigg County.
Westerfield crossed the finish line in a time of 25:55 over the 3.1-mile course. Aly Adler finished in 65th place in 34:21.
Crittenden County's Kate Keller won the race in a time of 20:50 over the 3.1-mile course. Stewart County's Samantha Anderson finished second in 21:42.