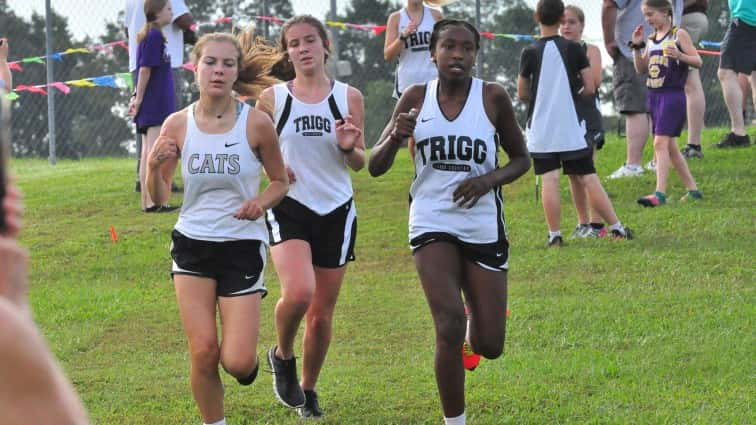 Trigg County's pack was solid as the Lady Wildcats won their second team title in as many weeks with a first place finish at their Fenton Dawson Invitational Saturday at the Complex.
Trigg has four runners in the second half of the top ten as they scored 18 points to easily beat Webster County by 30 points. Fulton County was third with 113 points.
Trinity Cavanaugh led the Lady Wildcats with a fifth place finish in a time of 23:17. She was followed across the finish line by seventh grader Reese Bush, who finished seventh in a time of 23:32.
Grace Hill finished 8th in 23:33, followed by Lexi Ricks in 9th (23:38), Livi Ricks in 15th place (24:50), Kylie Alford in 16th place (24:58), Alesha Nyakeraka in 56th place (32:20), and Madison Jenkins (32:58) in 62nd place.
Crittenden County's Kate Keller won the race in a time of 20:50 over the 3.1-mile course. Stewart County's Samantha Anderson finished second in 21:42.